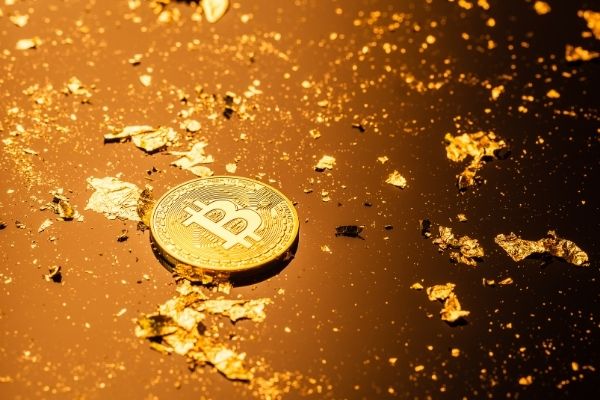 The year's severe economic turbulence has shed light on safe haven, alternative assets, assets which investors turn to so protect and sustain their wealth even when havoc is being wrought across global financial markets. The spotlight tends to go to gold, investors' preferred choice, but 2020 has been remarkable for the cryptocurrency market, specifically Bitcoin. 
The world's largest cryptocurrency asset has been crowned 'Digital Gold' this year in the heat of the global COVID-19 pandemic, but recent Bitcoin-convert Michael Saylor, CEO of MicroStrategy, said that both assets are, contrary to popular belief, not complementary and similar.
If anything, Bitcoin's potential far exceeds that of gold, and in time to come, Saylor believes that the latter will inadvertently lose out to the former.
"It is dangerous to think that Gold & Bitcoin are similar & complementary investments. When the Bitcoin Dragon emerges from its lair, the first thing it will eat is the Kingdom of Gold," he said in a tweet.
Saylor was responding to famous crypto personality Anthony Pompliano, also known as Pomp, and his recent podcast episode on how Bitcoin and gold are unlikely to co-exist, despite the fact that both assets have been historically proven to be correlated. 
Bitcoin has seen better performance this year as compared to gold as well, and while its volatility remains a concern for investors, Saylor is of the opinion that volatility is an important feature of Bitcoin that will not be going away any time soon. It should not be seen as a flaw of the Bitcoin market, and indeed, in 2020, other traditional assets such as WTI crude oil and stocks surpassed Bitcoin on the volatility index, which goes to show that volatility should not be a dominant factor in determining the viability of any asset.
You may also want to read: Wall Street Veterans Bill Miller & Stan Druckenmiller Make A Strong Case for Bitcoin