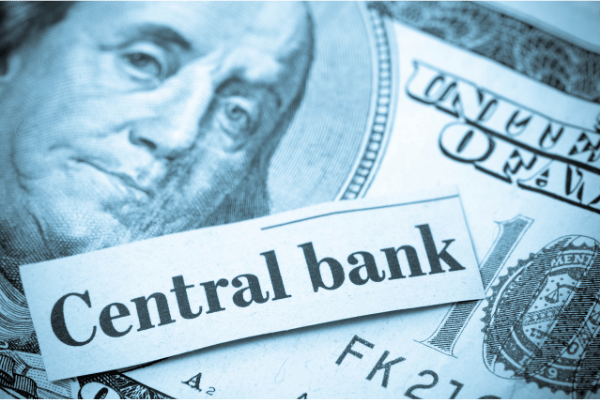 Bitcoin comes of age as a growing chorus of central bankers flame it 

Ray Dalio's warning that Bitcoin's greatest threat is its own success rings true, as more investors become comfortable with cryptocurrencies, there is a danger that authorities will no longer adopt such a relaxed stance towards the nascent asset class
Do you know when you've made it on Twitter (-0.14%)? When somebody famous takes issue with a comment you made.
The tried and tested art of trolling is one of the more pedestrian methods to achieve social media acclaim, so how should Bitcoin maximalists react to the fact that more central bankers are trolling their favorite cryptocurrency?
With celebration of course.
The worst thing you can do to someone is to ignore them, but criticize them and you've gained an audience.
And nothing quite says "validation" like a central banker's criticism.
In the past week, the Danish central bank has trolled Bitcoin by calling it a "fad" while the Bank of Japan's Governor Haruhiko Kuroda has flamed the cryptocurrency as well, revealing in an interview on Thursday,
"Most of the trading is speculative and volatility is extraordinarily high. It's barely used as a means of settlement."
Big words from a central bank that's responsible for negative interest rates on Japanese government bonds.
A growing chorus of central bank voices are sh*tting on Bitcoin just as its popularity is reaching a nadir.
Bank of England Governor Andrew Bailey warned earlier this month that cryptocurrencies have no intrinsic value and that people should only buy them if they're prepared to lose their money, which is ironic given that the same criticism could also be leveled at fiat currencies.
From the U.S. Federal Reserve's Jerome Powell dismissing cryptocurrencies as simply vehicles for speculation in April, to European Central Bank Vice President Luis de Guindos arguing that tokens shouldn't be seen as real investments, there's no shortage of central bankers who are critical of cryptocurrencies.
Yet investors don't immediately appear to be heeding central bankers' calls to dismiss Bitcoin and if nothing else, may even be spurred on to invest in the nascent asset class.
While Bitcoin plunged some 18% last Sunday, it recovered just as quickly on Monday, rallying by some 16% and continues to be volatile.
If Bitcoin wasn't at all significant, why would central bankers even deem it necessary to dismiss it?
Let's not forget that throughout most of 2017 as Bitcoin rallied, it was hardly on the agenda at Davos let alone on the tip of central bankers' tongues.
If nothing else, the attitude of most central bankers at the time, including then-IMF chief Christine Lagarde, was one of curious dismissiveness.
And that's why billionaire hedge fund investor Ray Dalio's warning that Bitcoin's biggest threat could be its own success is prescient.
While Bitcoin was nothing more than a curiosity on the tech fringe, central bankers found it easy to ignore, that they've taken to trolling it should be seen as both validation and disconcerting.