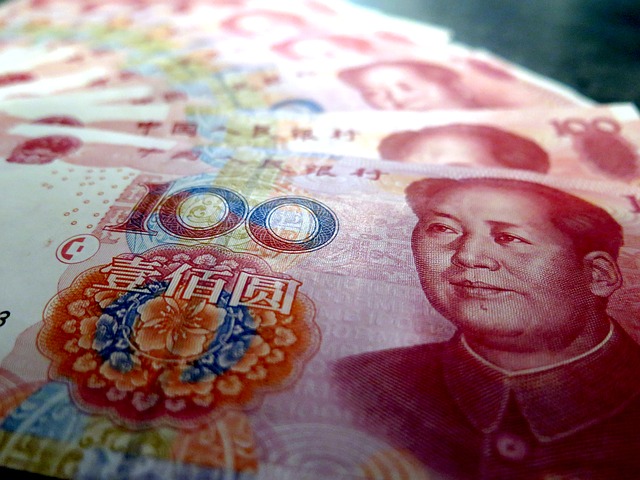 While the US is rolling out a $2 trillion stimulus bill in a bid to support those affected in the upcoming recession and with its central banks lowering interest rates to 0%, China is also making progress on the launch of its central bank digital currency (CBDC), which would better facilitate a nationwide cutting of interest rates.

According to the Global Times, the People's Bank of China (PBOC) and its partners have finalized the functions of the digital Yuan and are now focusing their efforts on designing regulations for its circulation and use by the public. Late last year, it was announced that other banks and both tech and internet giants in China would be involved in the development of the digital Yuan, including Tencent, Alibaba, China Merchant Bank and Huawei.

Alibaba's Alipay was also recently announced to be a secondary issuer of the CBDC and is the first of private firms allowed to issue the digital Yuan aside from other banks in the country, as reported by Chinese financial publication Interchain Pulse. The payments company has also filed for several patents in relation to the CBDC, such as regarding the functionality of digital wallets involved in the project.

"If there is a chance China is considering lowering its interest rate into negative territory as an final option and directing such policy to commercial loans and lending, a circulated digital currency rather than M0 will be able to achieve that," Cao Yan shared, the managing director of Digital Renaissance Foundation, a blockchain consultancy firm registered in Estonia.

Has China Fallen Behind in the CBDC Race?

China's development of the digital Yuan has been largely publicized. However, some critics have pointed out that progress has been slow despite the PBOC being one of the first banks to announce that a CBDC is in the works. Several other countries such as Sweden, Cambodia and even Venezuela are staying ahead of the CBDC curve, having launched the first phases of their projects.

The US' proposed stimulus bill was approved on March 25, and previous drafts of the bill also made mentions of a digital USD. While the superpower has repeatedly gone back and forth on the merits or challenges of the virtual greenback, some experts have pointed out that the US may risk losing its financial hegemony to China if it continues to take a back seat in CBDC development. It seems that the digital USD has been scrapped from the bill this time, as there is simply insufficient time for the US to design, plan and execute a digital currency properly within this short time period.

The COVID-19 crisis has presented China with an opportunity to launch the digital Yuan where adoption of the virtual currency across the nation may see unprecedented success. However, if it misses this critical period for launch, China may well lose the headstart it had in 2019.
You may also want to read: US House Stimulus Draft Bill: Digital USD Considered in First Draft, then Removed Shortly After