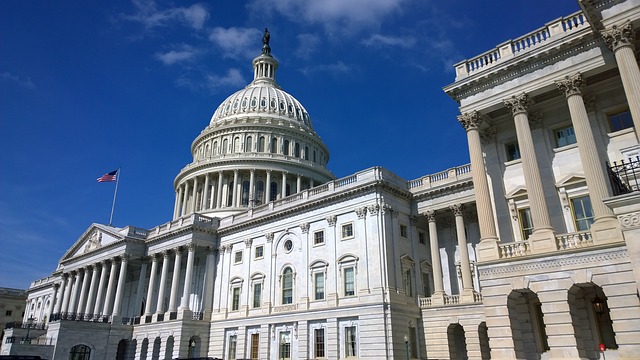 In the face of a global market crash and impending recession, the US government is stepping in with relief measures to support individuals and businesses financially. The House Democrats submitted a draft stimulus bill on March 22 which included the proposal of distributing a digital USD to 'qualified individuals' via digital wallets equivalent to a digital voucher.

Under the Financial Protections and Assistance for America's Consumers, States, Businesses, and Vulnerable Populations Act, a suggested direct stimulus for families has been briefly outlined the use of the 'Digital Dollar' as follows:

"In this section, the term digital dollar is (a) a balance expressed as a dollar value consisting of digital ledger entries that are recorded as liabilities in the accounts of any Federal reserve banks or (b) an electronic unit of value, redeemable by an eligible financial institution (as determined by the Board of Governors of the Federal Reserve System)."

Digital Wallets were also mentioned in the act, referring to a digital account that is maintained by the Federal reserve bank on the behalf of any persons and which represents the holdings of said persons.

This comes after multiple city lockdowns and measures banning individuals from leaving their house for work with the exception of staff working in essential industries, and for grocery runs, came into effect.

While the bill does not allude to any cryptocurrency or blockchain technology, the crypto community buzzed with excitement at the possibility of a central bank digital currency (CBDC) for the US Dollar, as this indicates progress on the CBDC front for the crypto and blockchain industry in general. Considering the number of regional powers in the midst of researching and developing their own CBDC, fears of the US losing its financial hegemony and supremacy are not unfounded.

However, the House Democrats introduced a later draft bill consisting of 1,400 pages called the "Take Responsibility for Workers and Families Act" which erased the digital dollar as mentioned in the previous draft.

At present, the leading representative of the House Financial Services Committee Maxine Waters and Ohio Senator Sherrod Brown are for the inclusion of the digital dollar in the stimulus package and seem to be pushing for a bill similar to the first version of the House Democrats' draft.
"As elected officials, it is our duty to ensure our nation's workers, consumers, investors and the economy are equipped with the necessary resources to endure this unprecedented crisis, which is why I am calling on House and Senate leadership to include these critical pieces of legislation in the impending stimulus package," Waters said.