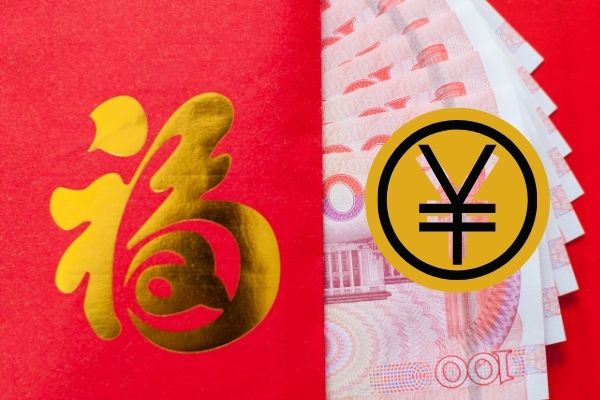 Running at the forefront of the digital finance game, China is persevering in familiarizing its citizens with its central bank digital currency (CBDC), the digital yuan (DCEP), on a large scale. China's central bank, the People's Bank of China (PBOC), released findings on its first round of extensive DCEP pilot testing held primarily across four cities last week, and last week, Shenzhen declared that it was distributing e-red packets to participating lottery winners to further real life usage and tests of the digital currency.
According to the South China Morning Post, Shenzhen allocated 10 million RMB (~1.47 million USD) to the lottery spread across 50,000 red packets. Each red packet consists of 200 RMB (~30 USD). In a bid to boost local consumption, citizens in Shenzhen applied for the lottery via iShenzhen, a public services application run on blockchain technology, last week, and results of the lottery were announced on October 11.
"A back-of-the-envelope calculation would suggest that this 10-million-yuan programme will generate at least 50 million yuan in total demand," Dan Wang, chief economist at Hang Seng Bank, said.
The e-red packets will have to be spent this week from October 12 to October 18 across more than 3,300 participating stores. Winners of the lottery will have exclusive access to the Digital Renminbi app, which hosts their digital wallet and winnings, for use this week. The app is still not available for download to the mass public. The transactions made with the digital wallet this week will be recorded for study by the government.

China is the only country by far to have formally tested its digital currency in citywide pilot programs and with members of the public utilizing the digital yuan for everyday retail purchases, or to pay for services such as on ride-hailing apps. 
You may also want to read: Preliminary Results on China's Digital Yuan Pilot Phase Revealed