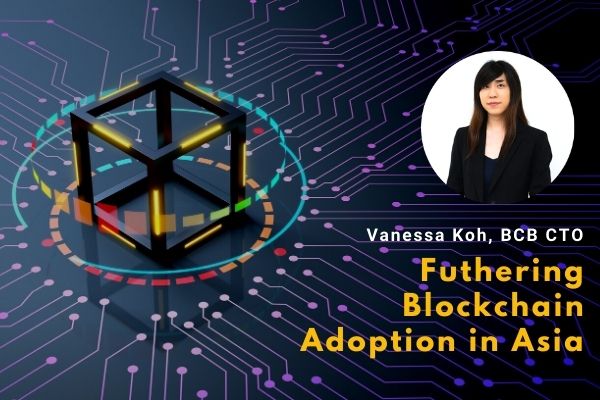 Singapore-based blockchain firm BCB Blockchain is fronting the blockchain adoption movement across Asia, providing multilateral support to blockchain tech startups in the region. In June, the firm announced a $15 million grant to be distributed across 1,000 startups across various high-growth industries. Prior to that, the firm partnered with the Philippines Department of Science and Technology, other major education institutions and incubators, pledging $300,000 to bolster the efforts of entrepreneurs in the blockchain field in the country.

It is not difficult to see why the firm is betting big on blockchain tech – from innovative payments and trade in the finance sector to supply and logistics, retail rewards programs, gaming, judicial processes, COVID-19 tracing and others, the uses of blockchain are innumerable and paves the way to a fully digital future.
SCN had the privilege of speaking to Vanessa Koh, CTO at BCB Blockchain, and she gives us localized insight on the blockchain landscape, and the importance of regional partners in boosting the nascent blockchain sector across Asia.
—–
SCN: BCB Blockchain's grant aims to accelerate development of blockchain-related startups across Asia. Given your experience so far, which industries or processes do you think blockchain will be a game-changer, specific to the Asia region?
Vanessa Koh: Blockchain is a gamechanger for many industries where security and integrity of data play a big part. This is especially apparent in high-growth industries in Asia such as the finance and gaming sectors.
For example, in the financial services industry, a properly implemented blockchain solution can allow for regulation bodies to track transactions, and prevent companies from manipulating data. In addition it also decreases the chances of a single-point failure happening in the case of attacks, given that it operates through multiple nodes across the regions — as opposed to the technology that powers traditional servers.
The gaming industry has seen astounding growth in this pandemic. When it comes to esports, blockchain can help in the creation of non-fungible tokens (NFT). With NFT, game assets can be traded therefore, connecting and creating new economies and value for virtual worlds.
BCB also currently supports its technology to smart meter vendors which uses the BCB Blockchain protocol to track every utility meter usage and implement solutions with condo management, hotels, to promote conservation of energy by regulating consumption behaviour. The metering system also improves business efficiency in information collection and billing procedures. BCB also supports certification in the education sector by ledgering and providing a platform to verify certificates.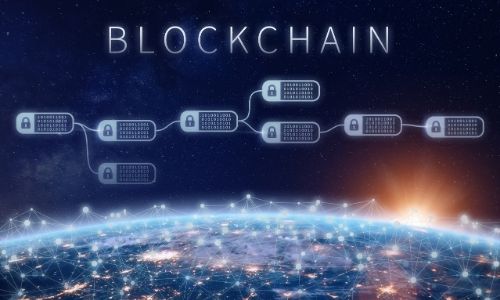 SCN: People often compare blockchain to the internet in the 90s. Do you see any similarities? What do you think makes blockchain tech appealing to its users?
Vanessa Koh: Blockchain is still considered a new technology, which is similar to what the internet was when it was first introduced to the masses. Despite the growth and increasing popularity, many still perceive blockchain as an exploratory solution with no direct usage to their business or everyday lives. Just like how the internet aided globalization in the 90s, blockchain technology is transforming how we live and do business globally. To reach where it is today, the internet itself needed various technologies and applications to be integrated together; from search engines, to e-commerce platforms and social entertainments. The concept of blockchain is the same; various applications come together in a single infrastructure, to address the demands of the masses. 
Blockchain technology is set to revolutionize modern living. One common usage people associate with blockchain technology is crypto-trading, not realizing that blockchain extends beyond cryptocurrency. From a users perspective, blockchain technology provides an almost instant, borderless payment system that is also secure and tamper-proof. The decentralized ecosystem is primed to reduce friction in cross-border transactions, boosting the e-commerce sector. 
The immutable nature of blockchain ensures that data can be stored and transmitted more securely, eliminating any chances of data tampering or human errors. Blockchain also facilitates "Smart Contracts", eliminating the need for intermediaries such as lawyers, realtors, and even banks, which is a game changer for those purchasing or selling properties. These are just the tip of the iceberg when it comes to the potentials of blockchain technology. The space is continuously evolving, we are seeing more and more key players from different industries coming together. I believe, just like how the internet has become a part of our everyday lives, blockchain technology and its adoption will soon be an essential part of modern living.
Blockchain tech is appealing to its users because you can build very powerful, trustworthy and secure smart contracts for all kinds of solutions which otherwise will need very strong credentials/backing to even start.
SCN: Globally, it seems that the use of blockchain is becoming increasingly popular with governments across the globe endorsing the technology. Do you think the sector has matured or is it still in its nascent stages? What are the biggest obstacles to achieving mass adoption for blockchain?
Vanessa Koh: Compared to the initial days, blockchain technology has gained more popularity in the past few years. There is a significant increase in interest and adoption across different industries and blockchain technology has grown to become an integral part of innovative solutions. We now see large scale blockchain initiatives taking shape especially in the financial and e-commerce sectors. There is also a rise in traditional firms integrating blockchain-powered solutions to streamline their business operations, further confirming the maturity and adaptability of the technology. In countries like Singapore, the governing bodies are increasingly interested in the technology and are establishing appropriate regulatory structures to further facilitate the adoption. 
Despite the growth, blockchain technology still has a long way to go before it reaches mainstream acceptance. There are potential roadblocks which are mainly associated with the public's perception of the technology. One of the biggest hindrance being the knowledge gap; businesses and users often are unsure about the technology and how it can benefit their operations. There is also a lack of trust within the mass public due to the negative publicity blockchain and cryptocurrency has garnered in the early days. The trust gap is further fueled when regulators are not playing an active role in the acceptance of the technology and its potential. 
To bridge the knowledge and trust gap, BCB embarks on various initiatives to educate and draw more people towards the blockchain space. This includes collaborations with higher educational institutions and incubatories. The partners look to host seminars and hackathons to build interest and cultivate a general understanding of blockchain technology among the masses.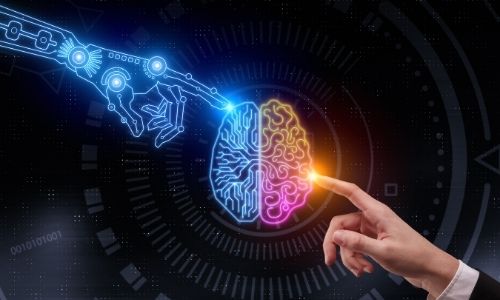 SCN: What would a new world built on next-gen techs such as AI, big data, IoT, 5G, and blockchain will look like?
Vanessa Koh: In my opinion, these emerging technologies have the ability to cause fundamental changes in our living conditions, accelerating the growth of smart cities in the near future. 
With the establishment of more smart cities, we can foresee an improvement in the quality of life – especially in developing countries. We will be able to power sustainable cities of the future that advocate intelligent resource consumption and are more environmentally friendly for the future generations. On top of that, we can anticipate a world where information is readily available; especially with blockchain technology strengthening data storage and management. 
The growth of next-gen technologies will also create new business streams in the future bringing more opportunities for tech developers and solution providers. Few years ago, if you had told a layman that you can earn by creating and posting content online – he wouldn't have believed you, but that is the reality of today thanks to the growth of the internet and social media. So, we anticipate more unprecedented business opportunities and shift in demands for talent.
SCN: BCB Blockchain has formed many meaningful partnerships with notable organizations in the region, including with the Philippines Department of Science and Technology and recently, Huawei. How does your company intend to drive greater blockchain use across the region?
Vanessa Koh: We believe that innovation exists to solve real-life problems. Our mission is to address the gaps in everyday lives and front futuristic developments that bridges the gap. While doing so, we strive to encourage developers to use the blockchain protocol as the underlying technology. These solutions will then be implemented in the smart cities BCB is working with, increasing the adoption of the blockchain technology. 
Thus far, BCB has been actively ramping up the developments on its ecosystem by providing a holistic support solution for tech developers coming onboard. In June this year, BCB launched its innovation grant to support projects developing on the BCB protocol, and is targeting up to 1,000 projects in Asia. On top of the funding, BCB has also been collaborating with higher educational institutions and accelerators in the region to connect with aspiring solution providers and incubate potential projects. Together with its partners, BCB has been collectively offering growth-stage projects and startups a multi-layered support system with regards to technology, working space and business development. 
The recent collaboration with global tech leader, HUAWEI is one of the keystone partnerships in BCB's initiative to support developers in the region. The partners strive to bolster robust smart city solutions that promote the adoption of blockchain technology in the region. To further drive greater usage of blockchain technology, BCB is also reaching out to other contemporary industries in the region, which includes esports and gaming.
About Vanessa Koh