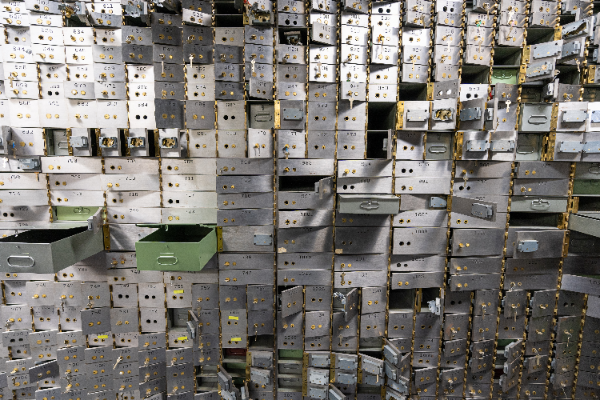 Based on disclosure from the China Securities Regulatory Commission, an application for a blockchain-focused exchange-traded-fund (ETF) has been filed with the Chinese regulator.

The application was filed on 24 Dec by Shenzhen-based asset manager Penghua Fund. It is applied as an ETF that would monitor the performance of a host of public stocks from businesses within the blockchain industry.

It is poised to become China's first blockchain-themed ETF based on a 26 Dec news release from the state-run Shanghai Securities Journal (SSJ).

"Blockchain 50 Index"

The Shenzhen Stock Exchange announced its "Blockchain 50 Index" on the same day Penghua Fund's application for ETF.


As the name depicts, the index is a combination of the top 50 Shenzhen-listed blockchain firms by market capitalization. Some prominent names in the list include Ping An Bank, Midea Group and Zixin Pharmaceutical. The list reflects a wide variety of firms within the industry with specializations such as hardware development, technology and services, and blockchain applications.

Leading The Pack

If proven successful, Penghua Fund's application will set a precedent for other asset managers to follow suit with their own fund proposals.

Despite the blockchain sector in its early stages, SSJ comments that a greater policy guidance and a rise in the number of mature firms in the industry could potentially increase the popularity of these blockchain-themed ETFs.

Through an interview with SSJ, a fund manager from a Beijing-based firm shared that many investors at this time are still lacking direction when it comes to investing in the blockchain industry.

ETFs could provide a convenient investment channel through its diversified assets, offering the opportunity to pocket dividends as the sector grows.

Everbright Prudential Fund Manager Dong Weiwei shared with SSJ that the nature of blockchain technology creates huge cross-industry potential. Most notably, the potential to innovate digital finance, Internet of Things, smart manufacturing, supply chain management, and digital assets.