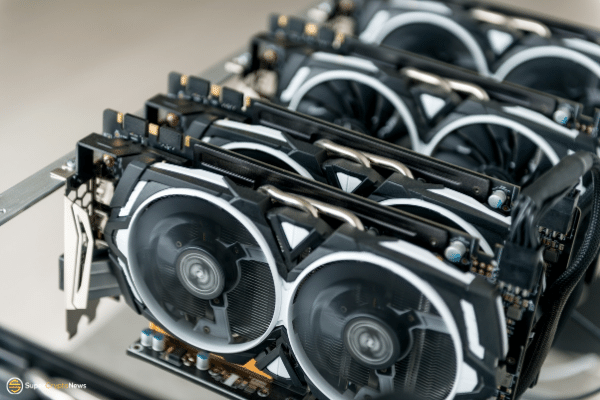 Bitcoin mining company CleanSpark, Inc has revealed its purchase of 4,778 additional Bitmain Bitcoin mining rigs. 1,298 more units are expected to arrive in Summer 2021 and the remaining 3,480 units in monthly shipments starting from November 2021 onwards. These new rigs will further boost the company's mining capacity. The additional 48 custom-designed mobile mining data centers will be housing the new units.
Moreover, CleanSpark has updated its current energy data regarding the carbon impact of its facility. Staying true to its name, the company is aiming to become the cleanest Bitcoin miner in the United States by decreasing the energy cost as low as possible.
Nuclear power, hydro-electric power, and solar make up the entirety of its power sources, which leads to 95% of the electricity being used for mining in order to be considered carbon-free; with only 5% of the supply being fuelled by coal.
That 5% will soon be lowered to 3% as more carbon-free sources, such as solar, come in to replace 2% of the coal power. In an effort to further reduce its carbon footprint, CleanSpark might install onsite renewable microgrids in the future.
CleanSpark's Chief Executive Officer, Zach Bradford said:
"Matthew Schultz, Lori Love and I spent this week at our Atlanta, GA facilities, working alongside our team with electrical, engineering, procurement and construction professionals to ensure our growth plans are completed on time.  We're fortunate to have the available acreage to maximize the value of our unique power agreement in a region so conducive to carbon free power sources. With capital provided by the funding completed last week, we've focused aggressively on securing additional locations, miners, and facilities to rapidly expand our Bitcoin operations. The CleanSpark mining operations team is led by world-renowned operators, so identifying opportunities close enough geographically to leverage the knowledge base of our team has been a priority. We are extremely proud to have CleanSpark achieve what we believe to be the only Bitcoin miner to achieve 95% carbon-free operations at scale in the United States. We have a goal of pushing it further to achieve full carbon neutrality in the coming years."
According to Digiconomist's Bitcoin Energy Consumption Index, Bitcoin mining produces 42.18 megaton of CO2 per year — which is comparable to the carbon footprint of Switzerland. The energy required to operate the mining rigs increases as more people start to adopt cryptocurrencies into their daily lives, which leads to even more CO2 being produced. It is never too early to start looking into ways to mine bitcoin without putting so much strain on the environment.