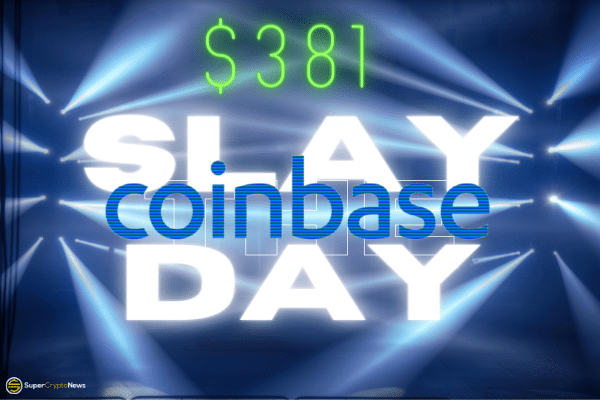 After a few hours of anxious waiting and seeing Coinbase's starting price seesawing from $250 to $355, crypto investors have found a reason to cheer as the leading crypto exchange in the United States started trading at $381 to reach a high of more than $410 within minutes of the opening bell.
Coinbase's 1Q 2021 revenue stood at $1.8 billion far exceeding the entire 2020 year's revenue of $1.28 billion. Its net income for 1Q 2021 ranged between $730M – $800M versus $322M for FY2020. Coinbase's verified users grew from 42 million as at end 2020 to around 56 million at the end of 1Q 2021. At the moment, Coinbase holds $223 billion worth of digital assets making it one of the largest custodian of digital assets in the crypto market.
At a price per share above US$410, Coinbase's market capitalization exceeds US$100 billion beating financial bellwether stocks like UBS ($53 billion), ICE ($67 billion) and CME Group ($74 billion). The listing of Coinbase marks a momentous milestone for  CEO Brian Armstrong who founded the company in 2012. More importantly, this listing has created a bridge for traditional investors to come onboard the crypto bandwagon.
Binance has also launched a tokenised version of Coinbase stock on its exchange, named COIN. Binance users can trade under Binance's new Trade Tokens feature. Tesla stocks represented by tokens are also available on Binance for trading.