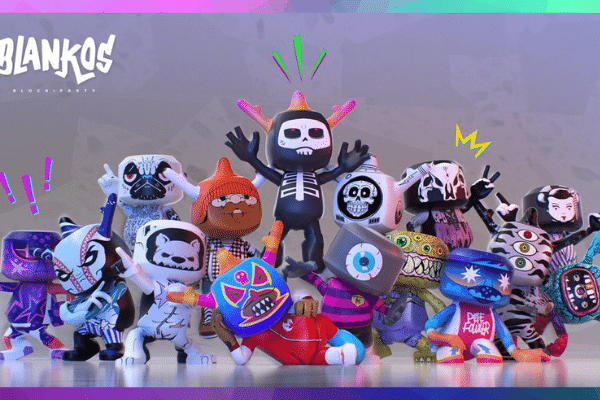 Just recently, Mythical Games made an appearance at the 2021 Electronic Entertainment Expo (E3) and announced the Early Access phase of its free-to-play sandbox world game, Blankos Block Party.
The development company revealed upcoming collaborations with some of the prominent figures within the fashion, music and art industries such as Burberry, deadmau5, Quiccs and El Grand Chamaco.
These big-names will be intersected with the world of playable NFTs via collectible digital vinyl toys and accessories, allowing players to unlock the value of their time and monetary investments in the game's play-to-earn economy.
Players buy and earn the playable NFTs in-game. Due to the game being backed by blockchain technology, players own what they buy and can sell them in real-money transactions. Blankos Block Party also gives players the ability to increase the rarity of their collectibles via customization, upgrades, special events, and more.
The players can compete in and explore a myriad of gameplay types such as shooting, racing, tag and collection, as well as building the mini-games for other to play. No coding skills or private servers are required.
Mythical's Series B investment round, which raised $75 million from investors like WestCap and Gary Vaynerchuk of VaynerFund, preceded the game announcement.
Mythical Games is led by veterans of the video game industry and specializes in building games around player-owned economies. The company has a hand in developing major franchises like Call of Duty and World of Warcraft.