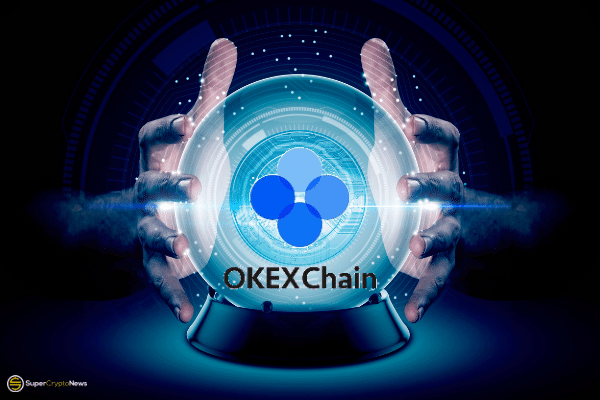 World-class cryptocurrency exchange OKEx has revealed that the open-source public OKExChain's team got into a partnership with Cosmostation, an enterprise-level validator provider and end-user application developer.
This partnership is the latest in a succession of important partnerships consisting of wallet providers, blockchain security specialists, smart contract auditors, and DeFi DApp developers. The firm hopes to expand its fast growing ecosystem with some support from the experts.
Cosmostation is made to be inserted into the infrastructure of several proof-of-stake networks, particularly the ones that are built with Tendermint Engine and Cosmos SDK. OKExChain fits the bill.
By serving as a validator node on the network, users will be able to safely stake their tokens on the OKExChain to earn rewards with ease. Nearly $3 billion worth of assets have already been staked via the infrastructure of Cosmostation so far.
Cosmostation also provides tools that are both secure and user-friendly like noncustodial mobile and web wallets, and Mintscan Block Explorer. OKExChain users will be given the support they need across its product range.
OKExChain also has six other major partners joining its ecosystem: Chains Guard, Certik, Beosin, KnownSec, PeckShield and Chaitin. These new allies will be supporting OKExChain's infrastructure by making it scalable and more invulnerable to hacking and coding issues.
Jay Hao, the CEO of OKEx, said:
"We're extremely impressed with the work the OKExChain team has done so far in building out its ecosystem to make it as robust and user-friendly as possible. We've seen several major partnerships already this quarter and are thrilled to welcome Cosmostation as a trusted node operator on OKExChain. With its dedicated focus on trading, OKExChain is cementing its role as a serious contender in the DeFi economy."
OKExChain is getting ready to switch on its EVM-compatible feature in the fourth stage, the final stage of the phased launch that started in December 2020. This means that the developers on the Ethereum blockchain that are burdened by high network congestion and fees can migrate their applications to a secure, decentralized chain with low transaction fees and high throughput without any trouble. The partnerships will ensure that the developers can gain support from reputable players in the industry.