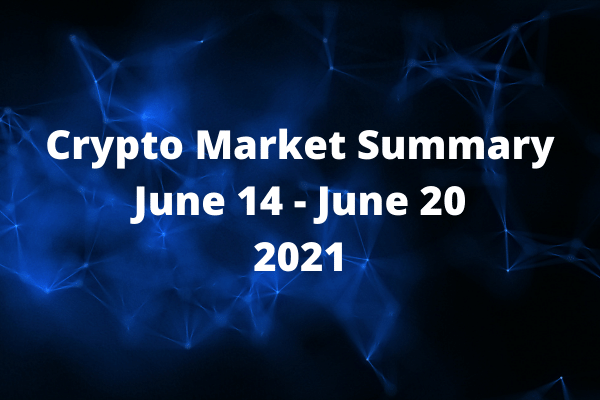 Last Week Recap
Once again, BTC continues to trade within the $30K to $40K band, at one point falling to a low of $31K. Our editorial team was once again spot on on TFUEL as the latter's price skyrocketed to hit an ATH of nearly 70 cents. Theta's impending mainnet 3.0 launch promised a superior token economics (with 25% TFUEL burn) which lends to a strong push in TFUEL token price rally.
Ever since El Salvador's government announced Bitcoin as legal tender, the price of Bitcoin seems to have found its footing and more buying into BTC can be observed last week.
For this coming week:
We expect more BTC support after BTC was voted as a legal tender by the El Salvador's government. We may find enhanced allocation back to BTC this coming week. Dollarized countries which have a high level of foreign remittances, low financial inclusion and above average poverty line may start to follow El Salvador's footstep and consider BTC as a legal tender currency. If this happens, it may pave the way for many other nations to follow suit.
The U.S. SEC will on June 17 deliberate whether to approve, disapprove or again further extend their decision. Their premise is retail investors' protection. However, with the Canadian Bitcoin ETFs having paved the way, we do not see any reason why the SEC would further delay the Bitcoin ETF. After all, they had been deliberating for years and we feel that the Canadian central bank is no less competent than the U.S. SEC. Further to this, State Street bank (one of the largest U.S. banks) last week announced their venture into the cryptocurrency space. We hope a positive note would emanate from the SEC come June 17.
Watch out for TFUEL. Period.
Other cryptos should be lagging behind as the theme seems to be BTC for this coming week, underpinned by the U.S. SEC Bitcoin ETF decision.
As usual, trade with care. Trade with what you can afford to lose.