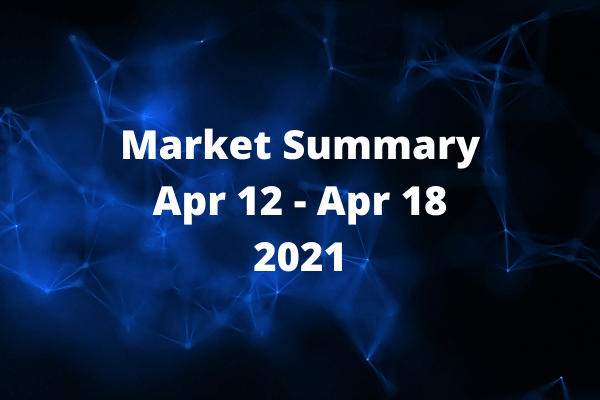 Last Week Recap
Bitcoin stayed within the range of $55,000 to $60,500. Few notable projects' crypto tokens are seeing strong bullish signals which our editorial team had highlighted. A strong bullish token for last week is Binance BNB.
For this coming week:
Major event to look out for would be the Coinbase direct listing on NASDAQ. We should expect stronger institutional play coming into the cryptocurrency landscape through a regulated entity (Coinbase) which serves as an indicator to the entire crypto market activities
Binance quarterly report should be out this week. Look out for the state of the current BNB token burn progress
We are nearing the launch of Uniswap v3. Watch out for UNI in the coming weeks
Previously, our editorial team mentioned that XRP remains an opportunistic play commensurating with their legal status with the U.S. SEC.
The hype over NFT seems to have tapered off. The NFT space has entered into a consolidation. Mass adoption would still continue, less the media hype. Look out for NFT-based projects like Enjin and Binance Smart Chain
DOGE has shown bullish signal and should be interesting to watch this week
We continue to like infrastructure based blockchain projects like SOL, LINK and BNB
As usual, trade with care. Trade with what you can afford to lose.