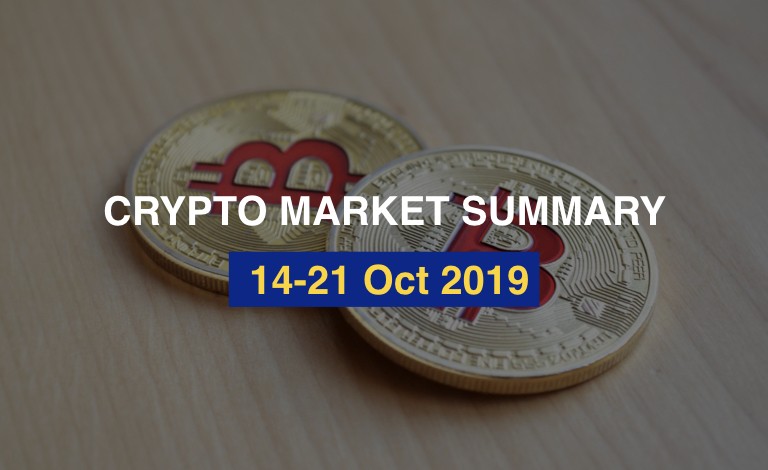 What a difference a week makes, or doesn't in the case of cryptocurrencies. After traders cashed out of Bitcoin in the wake of Bakkt's physically-deliverable Bitcoin futures contracts, Bitcoin continued to trade within a band of US$7,800 to US$8,500 over the past week.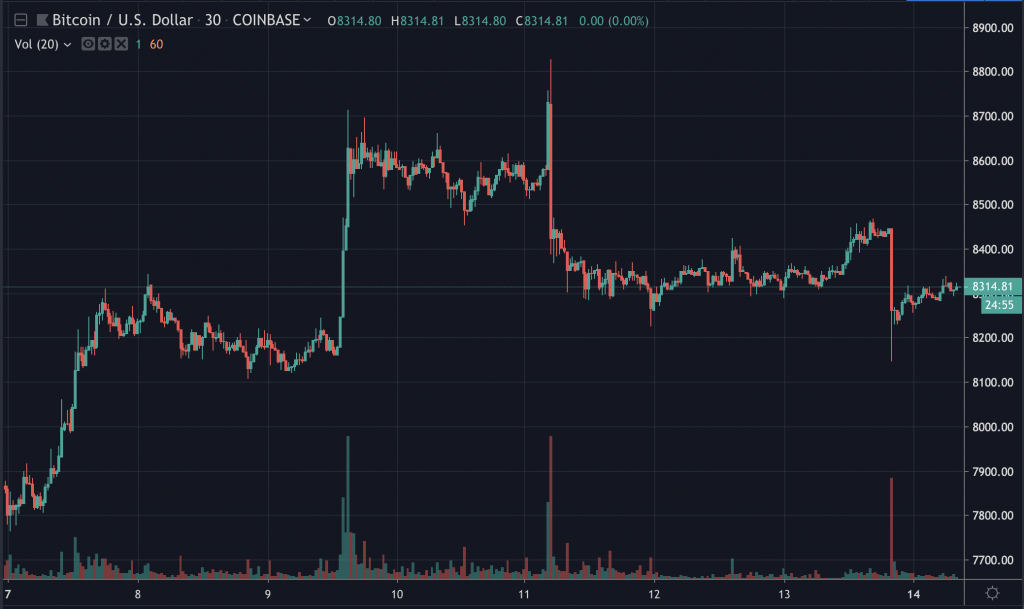 And with limited reasons to push the bellwether cryptocurrency above this level of resistance or below this level of support, traders can expect Bitcoin and by extension, its closely shadowing Ethereum to continue to track and trade within these narrow bands, with Ethereum likely to trade between US$160 and US$170, with traders scalping profits from oversold and overbought scenarios outside of these bands for the coming week.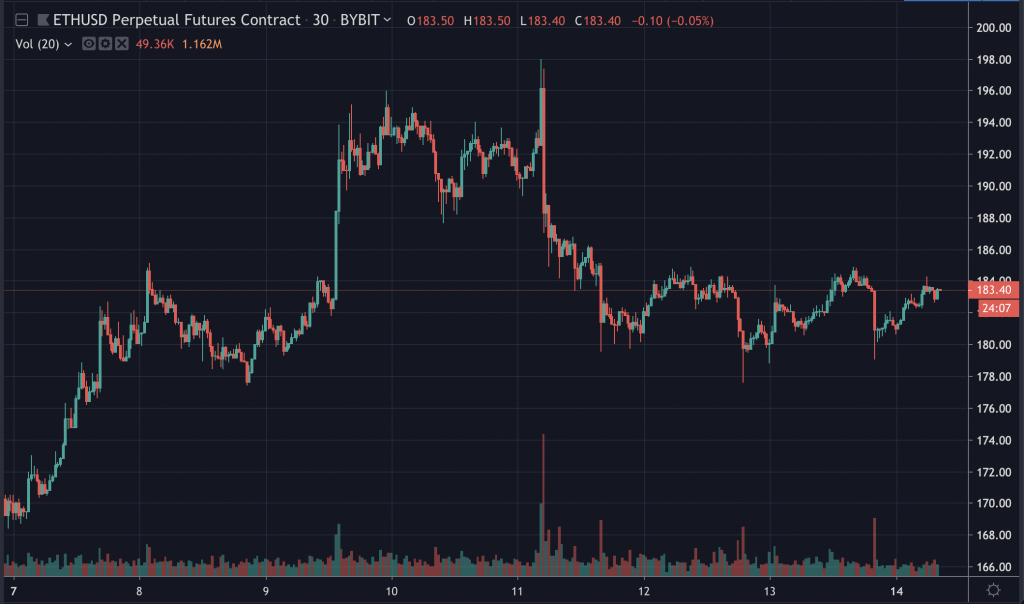 To be sure, the aftermath of the Bakkt Bitcoin futures means that neither side has convincingly won the narrative.
While the majority of traders rightly predicted that Bitcoin would tumble after the release of Bakkt's futures, Bitcoin didn't continue falling indefinitely either, with demand for Bitcoin shoring up below US$8,000.
And as an aside, fresh troubles with a class-action lawsuit against Tether, filed at the Court of the Southern District of New York have done little to dampen demand or use for the world's favorite stablecoin.
Looking forward in the coming week, volatility remains the fundamental trading theme, with profits to be had by sticking within relatively short (minute candles) trading windows and avoiding any long-term trading positions.
Altcoins continue to be laggards with both volume and volatility at levels below profitability levels and traders are best advised to be focusing on value targets such as Binance Coin which continues to draw interest thanks to its shift towards a decentralized exchange model, putting Binance Coin at the center of the ecosystem and generating demand for the token.
You may want to read: