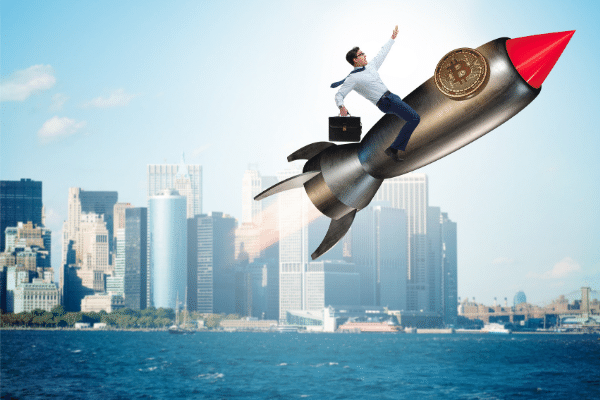 CoinGecko has recently reported that the total cryptocurrency market cap has broken its previous all-time high of $2.62 trillion and went up by another 14.5% in less than three weeks.
Now, it is estimated to be sitting above $3 trillion for the first time ever — with 10,418 digital assets across 518 cryptocurrency exchanges taken into account.
The total crypto market cap had nearly peaked $2.62 trillion on May 12, 2021 prior to bouncing off a local low of $1.24 trillion on July 20.
Although Bitcoin's bull run has been rather impressive for the past two years, it has started to its footing as the top performing asset in the crypto market considerably since September 6, 2019 — having fallen by 42.8%.
As for Ether — the rivalling digital asset of Bitcoin — the Ethereum ecosystem currently dominates around 27.6% of the crypto market, or has a market cap of $829 billion.
Bitcoin may still be ahead of the race with a market share of $1.22 trillion, in comparison to Ether's $560 billion. That being said, the $1.24 trillion aggregate market cap of all other digital assets is giving Bitcoin a run for its money as well.