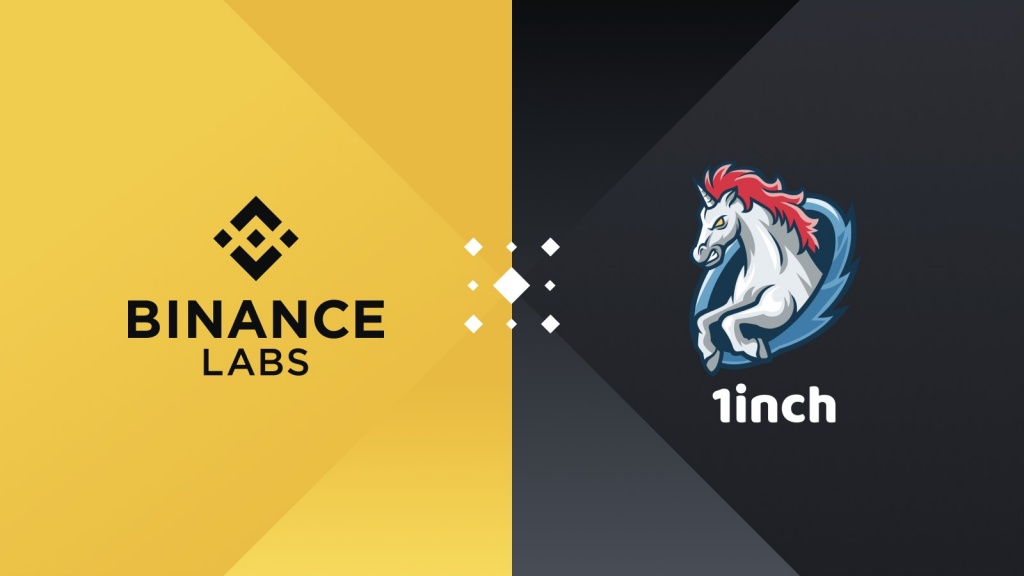 The latest of rising stars in the DeFi sector, decentralized exchange (DEX) aggregator 1inch recently closed a funding round led by Binance Labs and other institutional players in the market, such as Galaxy Digital, Dragonfly Capital, FTX, Loi Luu, the Founder of Kyber Network, Illia Polosukhin, the Co-Founder of NEAR Protocol and others. 1inch has successfully managed to raise $2.8 million in this round.
1inch specializes in optimising single trades across several DEXs to find the trader the best deals for their trades and this has earned them an influx of users in the DeFi boom looking for an all-in-one platform that amalgamates trade offerings across popular DEXs, including Uniswap, Kyber Network, Balancer, Curve and more. Launched last year in May at an Ethereum hackathon, the platform has seen immense growth with a surge in users as daily active wallets increased ten-fold over a 14-month period.
"Throughout a year our team has grown from just two people up to sixteen – mostly award winning developers from various Ethereum hackathons. At 1inch, we aim to unite traders and liquidity providers, facilitating transactions that are profitable for both sides," said Sergej Kunz, co-founder and CEO of 1inch. 
The $2.8 million injection of funds into 1inch comes right after the platform hit an overall trading volume milestone of $1 billion. The company is intending to further develop other products in their ecosystem, including a new pathfinder and automated market maker protocol Mooniswap.
DeFi's total market capitalization surpassed $9 billion in early August and the growth DeFi tokens and projects are experiencing at present show no signs of slowing down. 
"DEX aggregation is a critical building block that co-enabled the most recent DeFi boom. It allows executing large order sizes at low slippage rates. 1inch has become the de facto interface for trade execution in DeFi, with aggregate volumes surpassing $1 billion. It is of great pleasure to support the 1inch team in their relentless quest to drive user adoption in DeFi," said Binance CEO Changpeng Zhao (CZ).
You may also want to read: San Francisco-based Crypto Venture Fund Sees $110 Million Injection of Funds