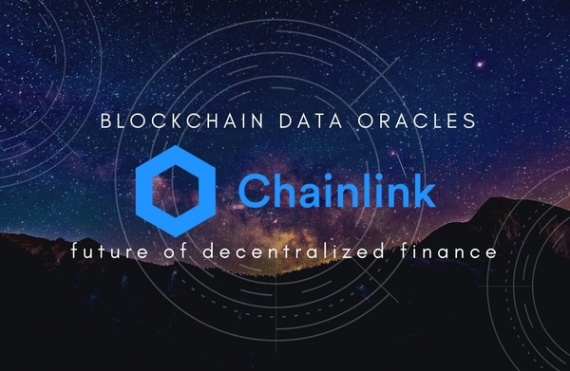 Chainlink (LINK) has had an eventful few weeks, hitting new highs continuously since July after months of trending largely sideways. LINK began its price ascent on July 6, growing from $4.84 to $8.32 in less than a month, before shooting precipitously upwards to record $9.49, then $13.12 and $13.50 shortly after. Prices dipped to under $13 momentarily, but before traders could even wonder if LINK would be able to hit $13.50 again, LINK smashed through the $17 mark to create a new all-time-high at $17.86 on August 13. This is a 26.9% gain from August 12.

LINK has also overtaken Cardano (ADA) and dethroned both Bitcoin SV (BSV) and Bitcoin Cash (BCH) to sit in 5th place in the rankings by market capitalization. BSV, BCH and ADA's total market capitalization falls under $5.3 billion USD, while LINK has exceeded BCH in 6th place by almost a billion at $6.1 billion USD. It is now only preceded by the market's most popular cryptocurrencies – Bitcoin (BTC), Ethereum (ETH) and Ripple (XRP) – and also the world's largest stablecoin, Tether (USDT).

The important question is of course, if LINK will be able to sustain its current price level in the long run. UK-based investment and banking firm Zeus Capital published a report entitled The Chainlink Fraud Exposed decrying LINK's price movements and stating that it has a downside potential of -99%. Simply put, Zeus Capital posits that there is a lack of industry and price fundamentals that will contribute to the longevity of the token despite LINK's position as a "valuable network of decentralized oracles".

"… the project is yet another intermediary, ultimately converging to a centralized and prohibitively expensive service, targeting an extremely narrow market with little to no traction and essentially relies on PR stunts and price manipulation to maintain an unreasonably high market cap in the hopes of financial gains for the founding team," the report notes.
They argue that LINK is currently overpriced and the market is set for a nosedive in prices in the near future. However, LINK is leading the DeFi pack with a market capitalization that is multiple times larger than Maker (MKR) in second place according to CoinGecko. With persistent hype and anticipation of possible DeFi gains by market participants and yield farmers, LINK will likely keep its position at the top of the list in the short to mid term.
You may also want to read: Popular DeFi Protocol Compound's Decentralized Oracle Price Feed Undergoing Tests, May Be Launched Soon