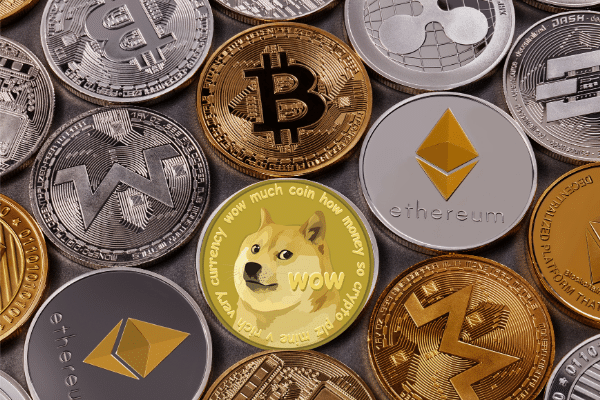 Dogecoin defies all expectations and rocks to almost US$90 billion in market cap, eclipsing many major companies
Investors should investigate the reasons for Dogecoin's meteoric rise when considering an allocation of resources to the cryptocurrency
So…you're a serious investor.
You eschew volatile and speculative stocks, preferring blue chips and what the Oracle of Omaha recommends.
When you finally buy any asset, you look for safety, stability and security, often preferring predictability over growth, profits over multiples.
So when you heard about cryptocurrencies, you dismissed it almost instinctively.
After all, how could something so unproven with no track record and backed by nothing, ever provide you with the secure retirement nest egg that you so value?
That's when you step out to mow your lawn only to see your neighbor drive out of his garage in a brand new Lamborghini – all because of a meme cryptocurrency called Dogecoin.
And for anyone who still thinks that Dogecoin is still a joke, there are 90 billion George Washington's which say that it's not.
Yesterday the explicitly humorous digital token rose to a not so funny US$90 billion in market cap.
Bear in mind, this is a cryptocurrency that was started as a joke and has never pretended to be anything else but.
It's not helping decentralized finance via smart contracts and it's not trying to replace the role of gold in a portfolio, it maybe wants to help you not take things too seriously, and possibly make you fabulously rich in the process – that's Dogecoin.
While in the past, the trillions of dollars in stimulus from governments and central banks might have triggered a gold rush for the inflation wary, this time round those dollars are flowing into the nascent cryptocurrency markets.
And Dogecoin has become the GameStop of the cryptocurrency space, rallied by a horde of day traders egged on by comments on online message boards like Reddit and cryptocurrency social media staple Twitter (-1.58%).
What's even more remarkable is that while ARKK has languished, on the back of a broader decline in tech stocks, Dogecoin has surged.
Started in 2013 as a joke based on the Shiba Inu breed of dog, Dogecoin has a certain vulgar purity that it just might have the last laugh, with Robinhood's trading app crashing briefly from Dogecoin buying earlier this week.
But before you stash some of that bond money into Dogecoin, do note just some of the reasons that have been associated with the cryptocurrency's most recent ascent – on April 20, a day normally associated with marijuana, the hashtag #DogeDay was trending in a price push, celebrities from billionaires Mark Cuban to Elon Musk have talked up Dogecoin and Gemini, the cryptocurrency exchange backed by the Winklevoss twins (of Facebook (-1.05%) fame), announced Tuesday that it would soon enable trading in the cryptocurrency.
And if those reasons aren't funny to you, then perhaps you might just have a case of the Dogecoin fever.
LOL.