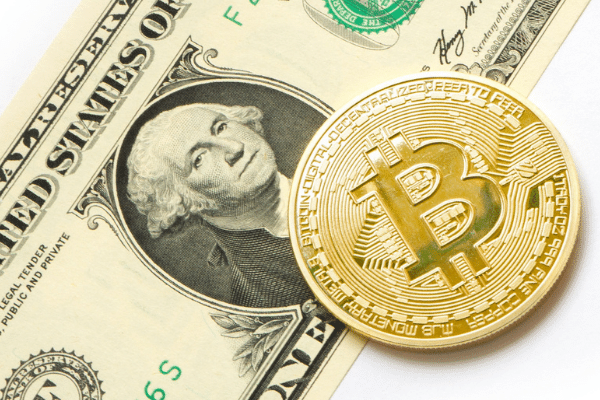 Good odds for a U.S. Bitcoin ETF as crypto-savvy Gary Gensler looks set to helm the U.S. Securities and Exchange Commission
Market structure could see a Bitcoin ETF boosting Bitcoin's upside further
While some are suggesting that inflation expectations have helped to buoy Bitcoin sailing it past US$51,000 on a day when tech stocks and other risk assets were dumped, it's also entirely possible that excitement over a U.S. Bitcoin ETF could be floating prices higher.
In a filing with the U.S. Securities and Exchange Commission ("SEC") earlier this week, Cboe Global Markets (-1.64%), which also previously provided cash-settled Bitcoin futures trading before it abandoned them, is seeking approval to list and trade shares in what could be the first Bitcoin exchange-traded fund in the U.S. – the VanEck Bitcoin Trust.
Last December, VanEck Associates applied to start an ETF tracking Bitcoin, and this is at least the third time that Cboe Global Markets has teamed up with VanEck Associates to seek a Bitcoin ETF approval from the SEC.
Pressure is building on the SEC to approve the U.S.'s first Bitcoin ETF, as Canadian regulators cleared the launch of the Purpose Bitcoin ETF last month, the first to gain regulatory approval in North America.
In its filing, Cboe noted that the cryptocurrency ecosystem had "progressed significantly" since the earlier filings and cited, among other things, the emergence of regulated custodial services for digital assets.
U.S. regulators have thus far been reluctant to approve a Bitcoin ETF, citing concerns over market volatility, industry manipulation and thin liquidity.
But with more institutional players and big names from Wall Street coming behind Bitcoin, pressure is mounting on U.S. regulators to do more to embrace the nascent asset class.
Assisting the Bitcoin ETF applicants' case is the prospective appointment of crypto-savvy Gary Gensler to helm the SEC.
Gensler is no stranger to cryptocurrencies, having written on the topic for the better part of a decade, where he expresses the view that digital assets need to be more heavily regulated in order to create a safe, fair and accessible marketplace for all participants.
But in his Senate confirmation hearing, Gensler conceded that achieving those stated goals for cryptocurrencies would be a challenge for his agency – Gensler's previous gig was teaching on blockchain and cryptocurrencies at MIT's Sloan School of Management.
Bitcoin maximalists are betting that a U.S. Bitcoin ETF will lift Bitcoin's price higher, a function more of market structure than fundamentals.
A Bitcoin ETF would be a passive investment and as more investment products start to be developed around the cryptocurrency theme, there will be pressure to push those incoming money flows into passive Bitcoin products like a Bitcoin ETF.
To find out how a Bitcoin ETF could substantially drive Bitcoin's price higher because of market structure, click
here
.