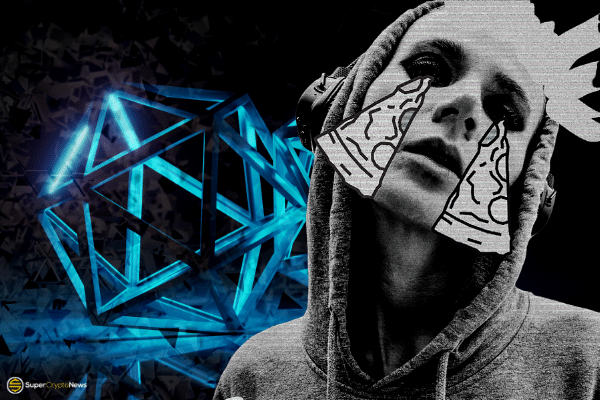 The first ever fully decentralized and scalable blockchain project, specifically for rare digital art, Pastel Network announced its pending listing on Bitcoin.com which is scheduled for March 5, 2021.
Built on the secure and thoroughly-tested codebases of the Bitcoin, Dash and ZCash cryptocurrency projects, Pastel Network is a blockchain designed for rare digital art in the form of Non-Fungible Tokens (NFT).
Pastel has been a significant force in providing innovation to the blockchain art industry. This includes network-native art image file storage and artwork registration validation system for prevention of near-duplicate images, all decentralized.
The near-duplicate detection algorithm of the latter is based on deep learning image model-generated fingerprints which adds to a sense of rarity to the artwork due to its unique pixel patterns.
Unlike the other digital art blockchain projects that are mainly built on Ethereum, Pastel is an integrated platform that has its own native Bitcoin-like currency called PSL.
With a native currency token, fees for registration, storage and trading of rare artwork are significantly lower and thus more affordable for artists and collectors across the globe.
Additionally, Pastel's system has a native mechanism that adjusts the fees according to the shifts in the mining difficulty of the proof-of-work algorithm, making the fees perpetually affordable regardless of PSL's current value.
Ethereum-based art projects are much more costly in comparison, making it only accessible to wealthier artists and the priciest of digital artworks. For example, it currently costs hundreds of dollars to create new artworks on Ethereum-based platforms. The expensive fees may be too much of an unnecessary liability for most.
The platform also allows collectors and fans to purchase artworks from their favorite artist, directly supporting them. Most of the value will go to the artist instead of the network fees and overhead.
Today marks an exciting milestone for our project, which has been under continuous development since 2018 with the singular mission of serving the world's artistic community. We have created an open platform that frees artists from the restrictions of the traditional art market, with its outrageous commissions and dealer fees, as well as its elitist 'gatekeeping' mentality that excludes the vast majority of talented artists around the world from earning a living as an artist. With the listing of Pastel on the Bitcoin.com exchange, as well as the public launch of our wallet software for artists and collectors in the next months, Pastel is now poised to disrupt the NFT space with a radically better network design that solves the high transactional fees and scalability issues that plague existing Ethereum-based NFT marketplaces and platforms.", says Jeff Emanuel, founder of Pastel Network
Pastel Network started out as a fork of Animecoin blockchain project which was introduced in 2014. The Innovating Capital and other blockchain investors have funded the development of the Pastel software and the project goals through community engagement and exchange listings for over $3 million, leading to Pastel's eventual listing on Bitcoin.com.