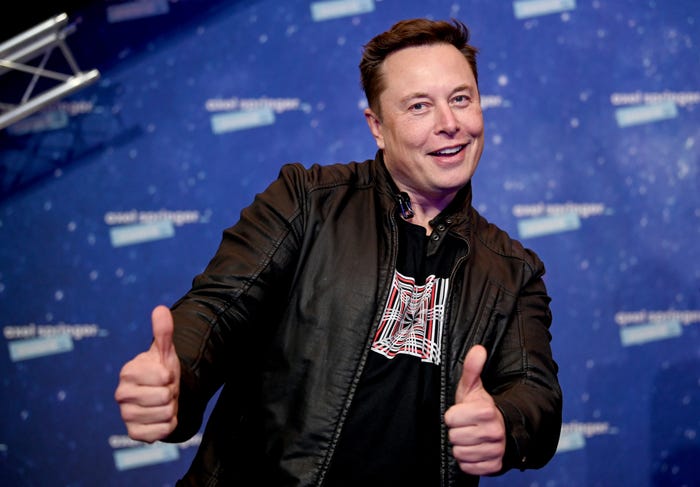 Before 2019, perhaps receiving remuneration in the form of Bitcoin and digital assets in general may have sounded like a lead up to some fraudulent scheme, but in 2021, the question is: Who does not want to be paid in Bitcoin? Certainly not Elon Musk, founder and CEO of Tesla and SpaceX. In a response to a tweet by Ben Mezrich, who is the writer of Hollywood movie The Social Network, Musk agreed to Mezrich's lament where he said he would never refuse to be paid in the bellwether cryptocurrency again.

Musk just last week overtook Amazon's Jeff Bezos at the richest man in the world according to Forbes' calculations, with a net worth of $189.7 billion. That is nearly $5 billion more than Bezos' net worth at $185 billion. A vocal supporter of meme coin Dogecoin, and now Bitcoin, Musk previously floated the idea of adding Bitcoin to Tesla's balance sheet, news that sent the market into a frenzy.

Given Bitcoin's almost ridiculous price surge, going from a modest, and at that time weeks ago, almost luxurious price point of $20,000 to double of that beyond $40,000, it is no surprise individuals now want to be paid in Bitcoin. After all, your 1 BTC today can be worth $38,000, and a nap later, you would have earned $2,000 on your BTC holdings today after the surge to $40,000.

On the flip side, however, it may be unwise to receive BTC payments if the transaction amount is small. Average Bitcoin transaction fees have also increased to a high of $15.04 on January 8, according to data from Bitinfocharts, and recipients of small transactions could stand to lose a lot to network transaction fees.