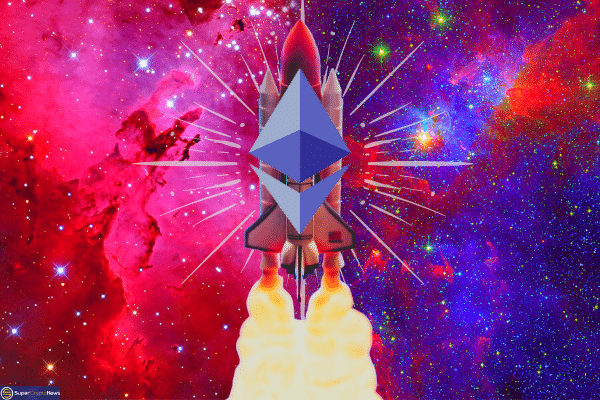 Bitcoin dominance falls to its lowest levels this year as Ether crosses the US$3,000 mark
Growing familiarity and comfort with cryptocurrencies means that investors are increasingly spreading their dollars across other so-called altcoins, in search of opportunity
Always the bridesmaid never the bride, the world's second largest cryptocurrency by market cap is making waves and challenging Bitcoin's dominance as Ether crosses the US$3,000 mark.
The major move by Ether over the weekend suggests that Bitcoin's dominance is not a given and there could be more than one winner in the cryptocurrency stakes as the sector evolves.
Now accounting for around 46% of the total market cap for cryptocurrencies, Bitcoin dominance is down from roughly 70% at the start of this year, according to data from CoinGecko, and reflects investors increasingly fanning out to discover other pockets of growth potential in other cryptocurrencies.
While Bitcoin remains the world's largest cryptocurrency by market cap, its momentum against other cryptocurrencies is slowing, with some suggesting that as investors get more comfortable with the sector, Bitcoin dominance was always going to decline.
The current market cap shakeup also reflects Bitcoin's inability to hurdle the US$65,000 level last month and some have also cited upgrades to Ethereum's blockchain and its popularity for decentralized finance or DeFi applications as contributing to Ether's rise as well.
Decentralized finance, which offers a plethora of financial services without needing intermediaries and the rise of non-fungible tokens or NFTs for digital art have also contributed to the rise of Ethereum.
But lest investors think that Ether has been the only cryptocurrency to experience a breakout, the price of the cryptocurrency underpinning the world's largest cryptocurrency exchange by volume, Binance Coin, has risen some 3,460% over the past 12 months, while Dogecoin, which has not shifted from its meme status, has surged 15,000% to a market value of around US$50 billion.
For doubters of Dogecoin, for now at least, the joke's on them, but who will have the last laugh is less clear.