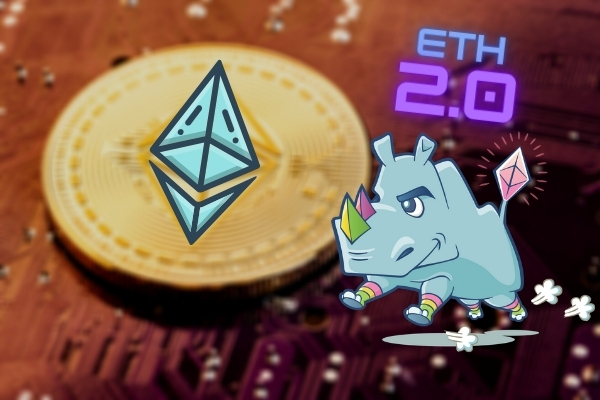 Back in January 2021, our SuperCryptoNews editorial team opined in an article that Ethereum may hit $5,000 by 2022. Close to 4pm UK time, Ethereum finally broke through the key $2,600 resistance level.
This is a critical level as it confirms the Ethereum price bullish trajectory. Ever since the crypto market flush on April 18, several other high quality projects have seen their token prices appreciate. Ethereum is one of them. The price of Ether has not only recovered from the pre-flash crash, but it has hit an ATH of more than $2,600.
The fundamentals for Ethereum grow stronger as the days go by. Not only is DeFi continuing to fuel Ethereum's use case (albeit Binance Smart Chain is also a strong contender in this space), its ETH staked on the upcoming ETH2 has been increasing steadily.
As of this writing, about 4 million worth of Ethers are staked on the ETH2 network. This is worth about US$10.4 billion. Its Annual Percentage Return is about 7.8%. This rate definitely beats most banks' deposit rates around the world lending ETH2 as a credible investment source for investors looking for better than bank-deposit rate return.
More importantly, we are nearing ETH2. ETH2 has the capacity to become the standard by which global payments and settlements occur. It may well lay the foundation for mass adoption of blockchain apps to occur, much like how HTML has set the stage for the web to flourish.
[ Read more: Top Five Reasons Ethereum May Hit US$5,000 by 2022 ]