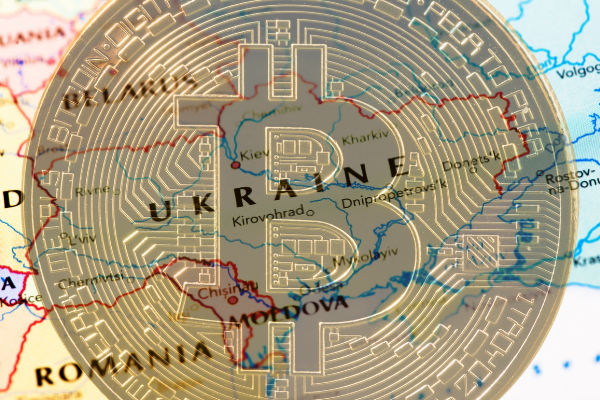 According to an official document, the Ukrainian parliament is enforcing a tough crackdown against people who don't disclose their crypto holdings. 
This came in wake of a publication the showed alleged errors in declarations from the country's public servants. The country's parliament, the Verkhovna Rada, announced that the bill which seeks to criminalize such misdeeds passed with a total of 283 votes.
The bills outline show that authorities can and will prosecute those who possess over $4,050 worth of non-declared crypto holdings. In fact, offenders could spend up to two years in jail, and even pay fines as high as $202,950. Furthermore, the bill clarifies that erroneous data of crypto holdings, are not exempt from being targeted by the authorities. 
Recently, Ukrainian public officials reported owning over a billion dollars in Bitcoin.
However, Sergiy Petukhov, the head of the Mandatory Inspections Department at the National Agency for Prevention of Corruption, stated that his office conducted 250 checks this year.
Earlier, Petukhov said, "When checking the declaration, we will see whether the declarant really owns the specified number of crypto tokens, whether the money for its purchase was really transferred and whether the declarant can explain the origin of the money spent on the purchase of tokens."
As a result, some officials came out and admitted their filings of crypto holdings had mistakes, Petukhov warned that if found providing data that is inaccurate, "is the basis for administrative or criminal liability."
In an interview, founder of the Ukrainian crypto exchange Kuna, Michael Chobanyan, said "previously, they would declare royalties from books. Now they might simply say they sold some crypto and here's how they could buy that villa in Italy," Chobanyan said. He added that, in practice, nobody would check such claims so they often might be outright false. 
He believes most of the crypto holdings Ukrainian public officials have declared this year are most likely fake numbers.
Read more: Possible Roll Out of UK Digital Currency Could Protect the Sterling