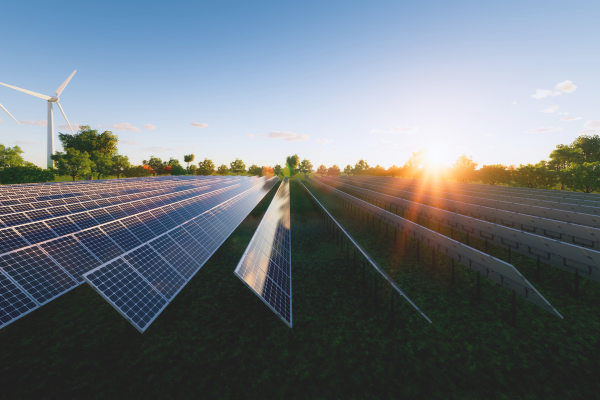 Fintech giant Square along with Ark Development are laying claim that Bitcoin may encourage investment in renewable energy. Part of Square's Bitcoin Clean Energy Initiative, a research report, titled, "Bitcoin Is Key To An Abundant, Clean Energy Future," was released in hopes of backing bitcoin in its plight of sustainable mining. 
This is an ongoing effort by Square to prove its support for companies working towards integrating renewable energy within bitcoin mining. 
For years now, statistics have shown that bitcoin mining consumes more energy than small countries. Furthermore, many environmentalists argue that action needs to be taken about the amount of energy that bitcoin consumes. Square believes with this initiative, bitcoin miners will be encouraged to adopt solar and wind installations. 
A research conducted by Cambridge University found that, for now, 39% of the bitcoin blockchain network comes from renewable energy. Meanwhile, some of the energy used is powered by coal. In fact, last weekend saw a coal mine in China's, Xinjiang district flooded and shut down. Resulting in Bitcoin's hash rate to take a plunge to its lowest point since the end of last year.
Notably, Squares model suggests that without bitcoin mining, renewable energy can only satisfy 40% of the grid's needs, but with bitcoin mining, solar energy and batteries, it can satisfy 99% of its demand.
"Our model demonstrates that integrated bitcoin mining could transfigure intermittent power resources into baseload-capable generation stations," the section reads. "All else equal, with bitcoin mining, renewable energy could provision a large percentage of any locality's power economically."
Square believes this convergence of bitcoin and the energy markets will result in energy assets of today becoming the miners of tomorrow. 
On the offset, if the concept does take off, this could drastically increase the demand for semiconductors, of which there is currently a shortage of supply. In return, this may replace productive uses for semiconductors. 
Read more: Dubai's First Blockchain-Backed Precious Metal Refinery