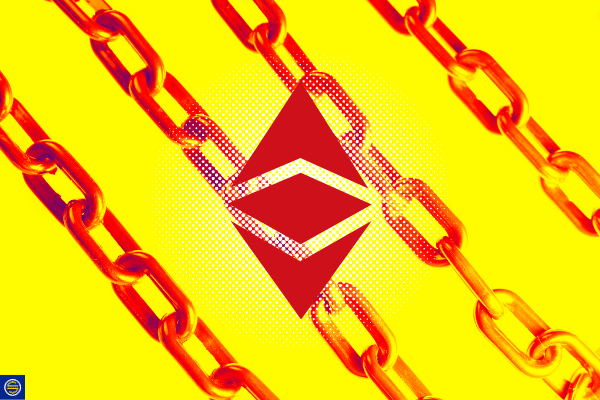 From the beginning of this year to January 23, Ethereum has garnered a 60% return compared to a "paltry" 10% for Bitcoin. The second largest cryptocurrency by market value has been seeing strong price level support. The drops are shallower and the upward trajectory seems steeper.
Recently, Fundstrat Global Advisors issued an updated price target of US$10,500 for Ethereum. While the valuation model seems opaque at best, there are still several macro fundamentals which would drive the demand and hence the price of Ethereum.
Reason Number 1: The DeFi Explosion
Decentralized Finance (DeFi as it is affectionately called) has been creeping into the crypto space since 2018. Its adoption and pace of innovation saw many DeFi projects being launched in 2020. DeFi promises to remove the financial middle-man to create a neutral, secure and decentralized financial services to the masses of the banked and especially the unbanked. Almost all DeFi tokens run on the Ethereum blockchain. This has given rise to astronomical gas fees which bode well for miners and the general Ethereum ecosystem. According to DefiPulse, total value locked (TVL) in DeFi projects has exceeded US$22 billion in 2021. This is double the US$11 billion in TVL back in November 2020.
Even non-Ethereum based cryptocurrencies have been "wrapped" so as to facilitate transaction on the world's largest blockchain by projects.
A surge in DeFi use cases would create a strong demand for Ethereum. Unlike the boom and bust of ICOs back in 2017 to 2018, this time round, DeFi projects seems to be more in line to spearhead the ethos of decentralization.
Reason Number 2: Ethereum 2.0 Upgrade
The much often delayed Ethereum 2.0 (ETH2) upgrade finally hit a critical milestone last December through the launch of the beacon chain. After years of developments, setbacks and relentless push, ETH2 seems to be more of a reality now than a pipe dream. As of January 24, there are about 2.8 million Ethereum staked on ETH2, an almost 600% jump since December 1, 2020.
Ethereum 2.0 is important. It serves as a beacon to advance the premise of blockchains which is to provide secure, fast and immutable transactions in a decentralized network. Numerous projects have come onboard with the aim to unseat Ethereum as the number one smart-contract based blockchain. However, the network effect of Ethereum is just too huge to ignore. ETH2 is expected to launch somewhere in 2022. When that happens, it may herald a new revolution in blockchain applications.
Ultimately, Ethereum would become the essential fuel to power almost every decentralized applications which can finally enjoy the full benefits of blockchain technology.
Reason Number 3: Ethereum Futures on CME
CME Group will be launching Ethereum Futures on February 8, 2021, subject to regulatory review and approval. This is a key milestone for any investment asset as a futures market creates efficiencies in terms of price discovery and risk management.
With this regulated Ethereum Futures product, institutions and funds would be able to participate directly in the second largest cryptocurrency by market cap. CME Group had, in 2017, launched the world's first Bitcoin Futures.
"Based on increasing client demand and robust growth in our Bitcoin futures and options markets, we believe the addition of Ether futures will provide our clients with a valuable tool to trade and hedge this growing cryptocurrency," said Tim McCourt, CME Group Global Head of Equity Index and Alternative Investment Products. He further stated that "Ethereum is the second-largest cryptocurrency by both market capitalization and daily volume. The introduction of listed Ether futures to our time-tested, regulated CME Group derivatives marketplace will help to create a forward curve so Ethereum market participants can better manage price risk."
Reason Number 4: Hyperbolic Growth of NFTs
NFTs (Non Fungible Tokens or "collectibles tokens") are tokens which are unique and usually represent a unit of an asset. For example a thousand NFTs can be created to each represent 1/1000 unit of a Van Gogh painting. NFTs application is also commonly extended to games and collectibles (like baseball cards). If DeFi creates a strong use case for the Ethereum blockchain, then NFTs will be next.
Enjin, a blockchain based gaming platform, has entered into a partnership with Atari, a well known game producer from Japan. This partnership will offer NFTs on Enjin's platform based on Atari themes.
As the use cases for NFTs start to grow exponentially in 2021, it will further drive the demand for the fuel which powers the Ethereum blockchain.
Reason Number 5: The Largest Developer Community
As the famous saying goes "There is strength in number". This is especially true for the Ethereum blockchain which has grown its developer base throughout 2020 and basically outpaced even major contenders like Bitcoin, EOS, Polkadot and so on.
A huge developer community is important for the growth of an open-source project. With Ethereum holding the title of being the second largest cryptocurrency by market cap, coupled with its strong developer community, it is no doubt a formidable force to advance Ethereum as perhaps the vanguard of all cryptocurrencies.