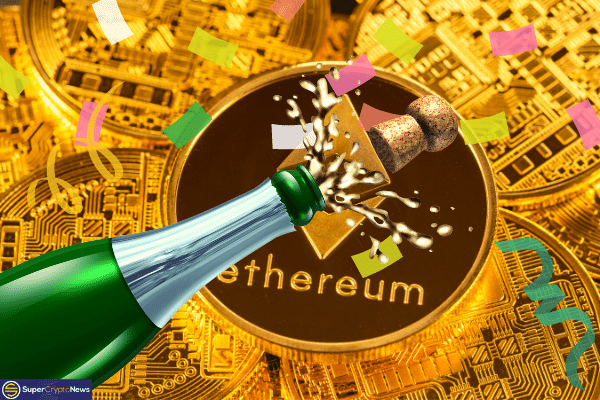 On January 19, 2021 at approximately 11:35am (GMT), Ethereum finally tore through the 1,400 USD level convincingly supported by strong trading volume throughout the day.
While Bitcoin has more than doubled from its all-time high, its less popular cousin, Ethereum, was still gingerly climbing up the price ladder. It must have been an exasperating period for many Ethereum token holders.
In the current price consolidation phase for bitcoin, traders have since shifted their attention to Ethereum. Rotational play seems to be the common theme among crypto traders and investors. First, it was bitcoin, then followed by major DeFi tokens. The play on Ethereum is now in season.
An added advantage to holding Ethereum seems to come from its new Proof-of-Stake (POS) upgrade spearheaded by the Ethereum 2.0 (ETH2) initiative, which yields an attractive Annual Percentage Return (APR) of nearly 10%. ETH2 is a massive undertaking by developers across the globe. It promises a fast, scalable and low cost transactional blockchain which was the original premise touted by blockchain payments.
Unlike Bitcoin which offers solely capital appreciation, ETH2 offers a staking service which gives an individual who stakes 32 ETH an attractive, above banks' deposit rates, return of nearly 10% (based on current number of ETH staked as of this writing).
ETH2 is slated to be launched officially, if and when it completes all its phase upgrades, somewhere in 2022. When that happens, it may seem probable that CBDCs will leverage on ETH2 to power the global network of payments.
The current Ethereum price rally may just be a precursor of greater things to come.