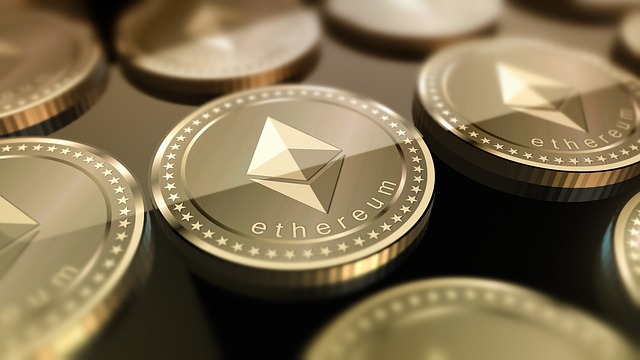 A successful upgrade of the Ethereum blockchain to the energy-lite proof-of-stake method of securing the blockchain and ordering transactions could provide the boost that cryptocurrencies need in moribund markets 

Upgrade of Ethereum blockchain to proof-of-stake is fraught with risk but for long-term investors, if successful, could see the value of Ether, Ethereum's native cryptocurrency, soar 
For all the attention garnered by Bitcoin, it's the world's second most valuable blockchain by market cap, Ethereum, that gets the work done.
Whereas Bitcoin is often seen as a store of value, thanks to its deflationary properties, with only 21 million Bitcoin ever capable of being created, Ethereum is the blockchain which powers decentralized applications, including everything from NFTs or non-fungible tokens, to decentralized finance.
And even as the prospect of U.S. Federal Reserve monetary policy tightening has seen Bitcoin's price decline, Ether, remains relatively resilient, staying above US$3,200 even as Bitcoin inches closer to US$42,000, a key level of support.
Part of the reason for Ethereum's strength is an upcoming "hard fork," the biggest change to the Ethereum blockchain in its near-decade history that will see the cryptocurrency shift to a proof-of-stake system and reimagine how everyone views cryptocurrencies forever.
While "hard forks" which are periodic software upgrades for the Ethereum blockchain are a regular occurrence, none has been as ambitious or as significant as the one coming later this year.
Dubbed "the Merge" the Ethereum upgrade will replace the energy-intensive practice of converting computing power and electricity into security for the blockchain will be replaced by "stakers" who use their existing pools of Ether to secure the blockchain.
Proof-of-work blockchains like Bitcoin require miners to solve complex mathematical problems using specialized purpose-built hardware that consumes copious amounts of electricity and who receive Bitcoin in return for their effort if they solve these problems, as well as the right to secure transactions on the blockchain.
"The Merge" won't just affect Ethereum's blockchain, it will affect the millions of users who use it as and the thousands of businesses that operate on it as well, including over US$121.5 billion worth of cryptocurrency locked in various Ethereum decentralized finance or DeFi applications.
As with all software upgrades, any number of things could go wrong even on a small scale, but the stakes are even higher with a shift of this size, including anything from software bugs or unforeseen vulnerabilities.
In 2020, during an Ethereum network upgrade, a bug split the blockchain in two, wreaking havoc on DeFi applications, but the response and recovery from the bug was a testimony to the resilience of a Ethereum's decentralized base of core developers.
But while miners who have been minting a fortune from proof-of-work may baulk at Ethereum's impending shift to a more sustainable means to secure the blockchain, investors who can stomach the impending risk and volatility from "the Merge" could stand to benefit in a big way.
When Ethereum moves to a proof-of-stake chain, the amount of fresh Ether issued on Ethereum as a reward for ordering transactions may decrease by as much as 90% and the amount of Ether used for staking is expected to rise to by as much as 80%, reducing the Ether in circulation and potentially causing its value to soar.
Miners typically also create selling pressure for a cryptocurrency, to cover operating costs, whereas stakers are likely to hold their Ether for the long-term, reducing the available supply and possibly boosting prices.
Another way long-term Ether investors could benefit is that "the Merge" could see Ethereum's energy consumption drop by a whopping 99%, making it within the realm of contemplation of institutional investors who have been hamstrung in their investments in cryptocurrencies because of their ESG mandate