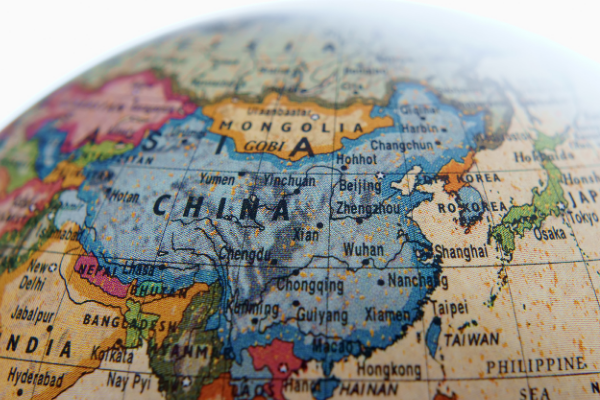 According to a new report by digital assets data and analytics firm Messari, Asia dominates the global cryptocurrency market and emerging superpower China remains in the lead when it comes to the Bitcoin market as it is responsible for 65% of the world's hashrate in this aspect. The report, titled Asia's Crypto Landscape, lends further insight into how digital assets are flourishing in the region as compared to its global counterparts.
It is a well-known fact that a majority of Bitcoin mining operations exist in China despite China's anti-crypto position, specifically in the Sichuan province where frequent and heavy rainfall has lowered electricity costs for miners and mining farms to a large extent. China is leaps and bounds ahead of its competitors with a hashrate of 65%, while other countries lag behind by a large gap with the US coming in second at 7% and Russia at 6.9%.
Farms in Malaysia, Iran and Kazakhstan are also on the rise and according to TokenInsight in a report published last year, these countries were poised to overtake China. Iran, in particular, legalized crypto mining recently, but expensive electricity tariffs in the country still pose a significant barrier to entry for potential miners. Looking at statistics now, it seems that competitors still have a long way to go before they can threaten China's current dominant position.
Further data shows that a majority of the top 10 unicorns ranking list come from companies based in Asia, as shown in the chart above. Out of the six highlighted, four of them are located in China, with the exception of Binance, of which location is unknown.
Cryptocurrency transactions and activity are still centred mostly in East Asia. Aside from China, Hong Kong, South Korea and Japan have also been pulling their weight in supporting the digital assets market in their respective countries. Vietnam was highlighted as the country with the strictest crypto laws so far, where digital assets are banned to a large extent.