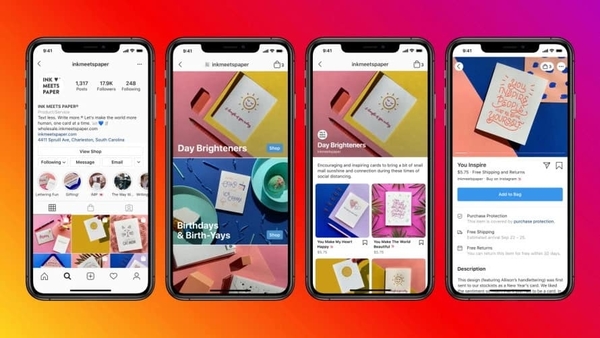 As there are ever-growing demands in online shopping stimulated by the spread of the coronavirus, Facebook has announced its latest Facebook Shop feature to ride on the e-commerce trend and become something much more than a social media.
The Libra 2.0 Facebook aims to launch at the end of 2020 could also become a powerful tool for shops and vendors utilizing its e-commerce platform. With the strengths of these two complementing features combined, here are what we can expect to see in the near furue:
Libra will become a prominent medium of exchange
Currently, apart from paying with local currencies through banks, buyers who live in different geolocations from the vendors can choose to pay with international payment service providers such as PayPal who collected fees for the service. However, once Facebook integrates Libra to Facebook Shop, the fees issue could be greatly reduced or eliminated entirely. This advantage will boost the adoption rate and user base for the Libra while mitigating third-party intermediaries such as banks and online payment service providers. Ultimately, after the currencies barrier is removed, the international trades will become much easier for the retails, and will expand exponentially. 
Facebook could follow Alibaba's footstep in becoming financial institution
E-commerce giant Alibaba has expanded its arm into the financial sector, Ant Financial, and created the popular contactless payment application, Alipay. Shortly after, Alibaba continues to pursue its vision by establishing the first Chinese digital bank under the name of Webank. The digital bank began its operation by giving out loans and lending to the SMEs on Alibaba's platform and now becoming as large as many of the traditional banks.
With the new technologies such as big data and artificial intelligence (AI) overseeing the credit issuances and lending processes, the default rate has become incredibly small. 
There is a high probability Facebook will try to replicate what Alibaba has achieved, but with even bigger data and customer base. More than 2.6 billion active users, the adoption rate of Libra could dwarf that of Webank within a short period of time.
Pay less for Ads with Libra
The main revenue stream of Facebook is inarguably coming from the Ads. As many retailers and brands are utilizing the Facebook platform to reach wider audiences, offering discounts or promotions to customers who pay for Ads with Libra is not a bad way to boost adoption.
Facebook Shop and Libra 2.0 are the new engine which will drive Facebook forward beyond social media. This will undoubtedly challenge the status of the pre-dominated fintech and e-commerce scenes.
You may also want to read: Bitcoin – Libra – Digital Yuan: Who will Rule the Future?