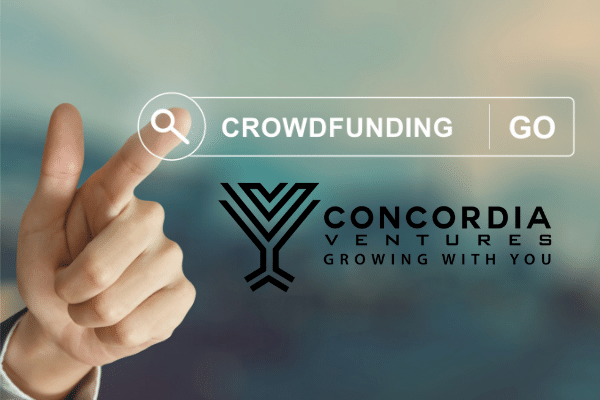 Crypto has been making waves over the past week, this past weekend Bitcoin set a new record reaching $49K price point, after Tesla announced they had purchased $1.5B worth of BTC, and MasterCard announced they would be following their steps. Tesla's bet on Crypto is opening the path for companies to accept Bitcoin and other crypto currencies in exchange for equity.
As a viable and much more affordable alternative to venture capital funding, crowdfunding has evolved steadily over the past few years. As a result, non-traditional projects could target a new audience to pitch to and raise funds for their cause. With the integration of blockchain, crowdfunding could certainly be pushed to greater heights, to unlock new use cases and enable global outreach at a scale never seen before.
Concordia enhances the odds of a successful crowdfunding campaign for project owners with the help of cryptocurrency. This is done thanks to the in-app digital wallet feature, which allows users to support campaigns in the platform directly with the virtual assets stored and managed in each user's account.
On the other hand, project owners and merchants can look forward to onboarding a new base with customers who happen to be crypto enthusiasts. Empowering both customers and merchants in the process of crowdfunding lies at the heart of Concordia's manifesto. At the heart of Concordia's manifesto is found the empowering of both customers and merchants in the process of crowdfunding
Blockchain technology is gaining momentum, providing fresh and exciting new possibilities for people all over the world. It can be applied to multitudes of industries and verticals, and is versatile in use. One of the sectors that could benefit the most from blockchain technology and which was already gaining speed before the advent of blockchain, is crowdfunding and fundraising, especially when it involves startups.
Concordia Ventures announced their plans to make their platform available in the United States,  spearheaded by the leading expert in crowdfunding as the CEO, Patrick Calderon. Patrick has been running campaigns since 2010, launching thousands of successful brands on sites like Kickstarter and Indiegogo.
"Jobs act has opened the door for more than 6000 companies that have successfully raised funds via equity crowdfunding. More than 60 million businesses in the United States that might not be good candidates for reward-based crowdfunding campaigns can now find a real solution to their funding needs using Concordia Ventures" – Patrick Calderon, CEO of Concordia Ventures.
Companies interested in listing their project can apply by emailing us at hello@concordia.ventures. Concordia is only accepting technology-related projects at this point in time.