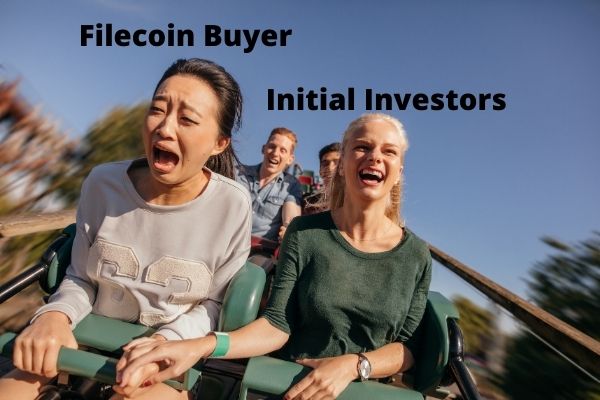 Infamous ICO project Filecoin launched last week after investors and traders had mostly given up on ever seeing the FIL token hit the market officially, and for good reason. After all, it has been a long, drawn-out three years since Filecoin's successful raise of $200 million back in its ICO token sale days in 2017. The news was invigorating for participants of the token sale project and everything came to a head on October 15, when Filecoin's mainnet launch went live.

Immediately after the FIL token was released, prices shot up to $269 according to trading data from top cryptocurrency exchange Binance as reflected by Trading View, but the excitement was short-lived as it plummeted in the hours after. The token is currently trading at $33.04 at the time of writing after retracing downwards by 88%, as it was subjected to token dumps over the weekend by the Filecoin community.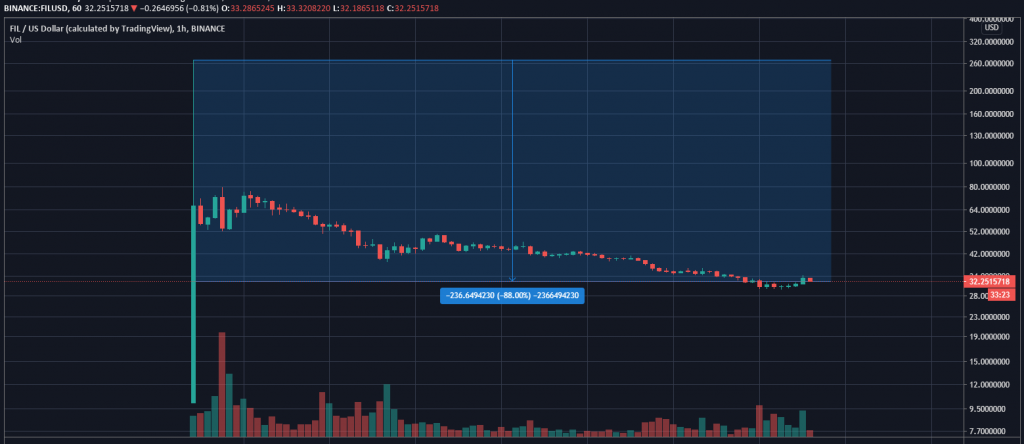 The unusual price action has evoked criticisms by the community, including major crypto personality and founder of TRON, Justin Sun, who alleges that this phenomenon reeks of an exit scam to him. In a series of tweets, Sun tagged Filecoin's founder and team, Viltalik Buterin and also the US Securities and Exchange Commission's official Twitter handle in his lambasting of the token dump and price manipulation.

"Exit scam here? 1.5 million $FIL for 200 USD each worth 300 million USD at the high. Now price is below 60 USD. 70% down. No lock-up. No announcement to the community. How much do you sell?" Sun said.

He referred to the vesting requirements for initial investors, highlighting that there would be consequences for not following these guidelines. Moreover, Sun has directed blame to the FileCoin team for allowing the tokens to be dumped on other centralized exchanges such as Gemini, Kraken, Huobi and Binance without "community consent". These exchanges were the first to list the FIL token for spot trading on their respective platforms.

Aside from the controversial price movements as seen above, FileCoin is also facing a new challenge on the part of FIL token miners in China. Five major miners, including Zhihu Cloud, have decided to temporarily boycott the project after it was realized that in order to keep up with mining capacity for FIL, the miners would actually have to purchase more FIL to do so. Responding to these complaints, FileCoin then revised their token rewards release slightly, but it remains to be seen if this adjustment is enough to get miners back on the project.

Analysts are skeptical that FIL will be able to sustain current prices and predict that the downward trend will continue in the short term at least.
You may also want to read: Exchanges' Transparency and Security Remain Biggest Hurdles to Crypto Industry