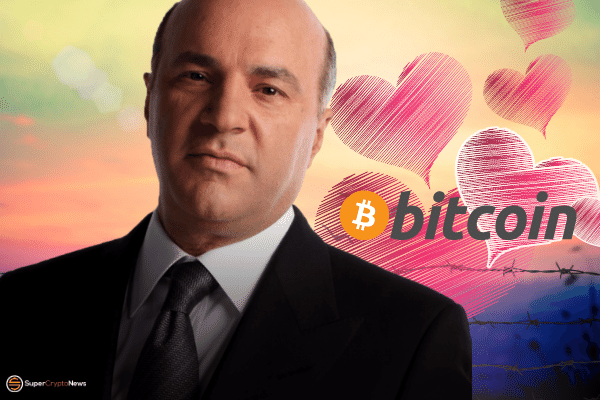 Businessman and star of reality TV show Shark Tank Kevin O'Leary has just given up his antagonistic stance towards Bitcoin and joined the laser eye community.
O'Leary recently tweeted that he would be allocating 3% of his portfolio to Bitcoin (BTC) and is considering doing investments in sustainable crypto mining. He expresses his active avoidance of "blood coins" — a term for unethically mined coins and a reference to "blood diamonds".
His switch to crypto is suspected to have been influenced by CEO of Third Point and Wall Street personality, Dan Loeb.
Loeb said not too long ago that he would be diving deep into crypto and to research ways that could help bridge the gap between digital assets and traditional finance.
"Every operating company I'm an investor in is having their Daniel Loeb 'moment' regarding putting Bitcoin on their balance sheet," stated O'Leary. "Changes in the regulatory environment have changed my mind about participating."
With a Wall Street figure like Loeb possibly entering the world of crypto, some are speculating that this would cause other major investors that are still wary about crypto technology to rethink their stance and how it would eventually change traditional finance.
According to O'Leary, he has already owned some BTC and is contemplating on investing more. However, he has not been rather bullish on crypto since January. During his time as a Bitcoin naysayer, he called digital assets "crypto crap" and brushed off BTC by saying that it is "not a real currency".