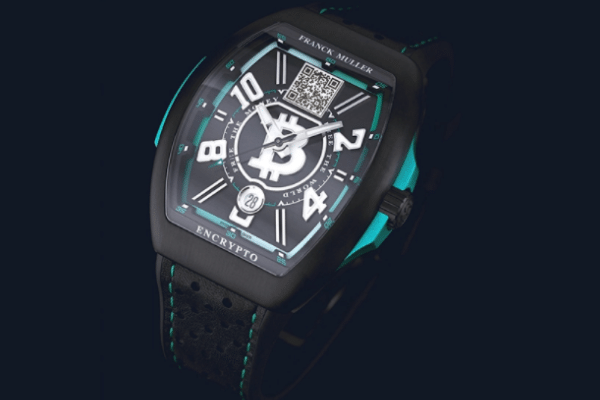 With Bitcoin at the US$50,000 level, quite a number of holders should have no qualms to splurge around 0.24 BTC, or specifically CHF 13,000, for Franck Muller's latest watch.
Just out of the oven, the new Franck Muller's Vanguard Encrypto watch costs US$12,000 apiece and can also be purchased with Bitcoin or USDT. Talk about walking the talk.
It is also a limited edition watch with 500 of such pieces in circulation. This limited series definitely adds more appeal. The material used is titanium found in high quality Swiss timepieces. It contains a Bitcoin address (as a QR code) etched onto the watch's face as well as the Bitcoin logo smack in the middle of the watch hands. It comes with a 42 hours power reserve as well.
Prices start from CHF 13,000 as shown on their website.
The Bitcoins are stored in a cold wallet accessible via a sealed USB device which accompanies the watch. To receive any Bitcoin, simply flash the QR code (representing the Bitcoin wallet address) to the sender. It cannot get simpler than this when you are out with your friends or business associates and you are going to accept Bitcoin.
As they say, money not spent for self-indulgence is pointless.
[ Read more: Why is the Luxury Market Shifting to Cryptocurrencies? ]
[ Read more: Luxury Watchmaker Breitling Integrates Blockchain-Based Passport for All Watches Manufactured ]