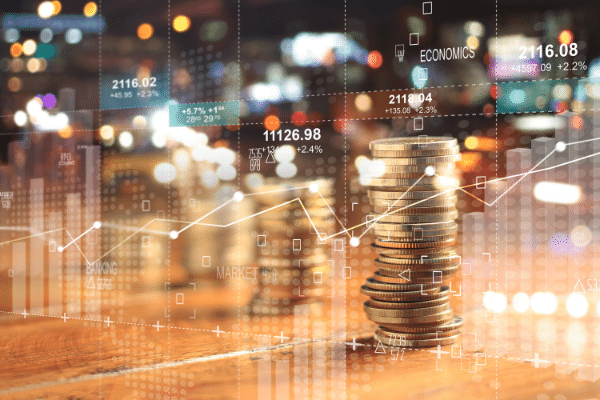 In brief
U.S. stocks wound down lower on Wednesday with the S&P 500 (-1.31%), blue-chip Dow Jones Industrial Average (-0.39%) and tech-centric Nasdaq Composite (-2.70%) all pulling back as the selloff in bonds continued in earnest.
Asian stocks fell with U.S. futures Thursday after an overnight surge in bond yields once more dragged down shares on Wall Street.
The benchmark U.S. 10-year Treasury yield was steady at 1.49% after rising nine basis points.
The dollar strengthened.
Oil slipped back with April 2021 contracts for WTI Crude Oil (Nymex) (-0.10%) at US$61.22 mainly on the back of a rising dollar.
Gold fell with April 2021 contracts for Gold (Comex) (-0.13%) at US$1,713.50 as the greenback gained.
Bitcoin (+4.71%) 

recovered to US$50,987 as investors cottoned on to the inflation narrative as well as the prospect of a U.S. Bitcoin ETF and with outflows from exchanges continuing to lead inflows (outflows suggest that traders are looking to hold Bitcoin in anticipation of higher prices). 
Market Overview
Bond investors are playing chicken with the Fed, dumping U.S. Treasuries on Wednesday and sending yields spiking again, but without necessarily breaching what are seen as key levels of resistance such as the 1.6% level on the 10-year U.S. Treasury.
To be sure, the Fed is keeping a close watch on benchmark Treasury yields, as they more or less determine the cost of borrowing for the rest of the world and should things get out of hand, there is little doubt that the Fed will intervene.
But perhaps like a child trying to slip past their parent and steal a cookie from the kitchen, bond investors are testing the Fed's resolve, sending yields rising, but not breaching any key levels, for now.
Asian markets slumped on Thursday morning, in line with U.S. stock futures and with the carnage in the bond markets ensuing with Tokyo's Nikkei 225 (-1.55%), Sydney's ASX 200 (-0.81%), Hong Kong's Hang Seng Index (-1.28%) and Seoul's Kospi Index (-0.89%) all down.