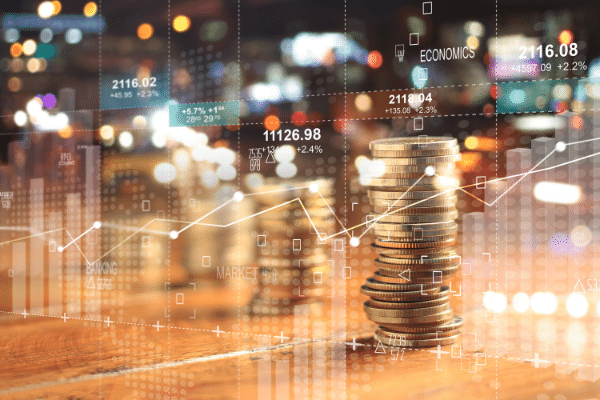 U.S. stocks chased Wednesday's wounds with a terrible Thursday and the S&P 500 (-1.34%), blue-chip Dow Jones Industrial Average (-1.11%) and tech-centric Nasdaq Composite (-2.11%) were all lower as U.S. Treasury yields continued to soar.  

Asian stocks followed U.S. peers lower after U.S. Federal Reserve Chairman Jerome Powell refrained from pushing back against the recent surge in bond yields.  

The benchmark U.S. 10-year Treasury yield rose to 1.560%.

The dollar strengthened against nearly all major peers. 

Oil rose with April 2021 contracts for WTI Crude Oil (Nymex) (+0.55%) at US$64.18 as investors became bullish on the economic recovery narrative. 

Gold dropped with April 2021 contracts for Gold (Comex) (-0.69%) at US$1,689.00 falling below US$1,800 as demand for safe havens waned. 

Bitcoin (-8.39%) fell to US$46,711 at its lowest in 24 hours before recovering to around US$47,000 as investors even as the benchmark cryptocurrency rallied momentarily to US$51,000 before pulling back sharply. Inflows to exchanges pushed ahead of outflows (inflows suggest that traders are looking to sell Bitcoin in anticipation of lower prices). 
It's official then, the U.S. Federal Reserve has bigger fish to fry than to worry about the borrowing costs of the U.S. government. A poker-faced U.S. Federal Reserve Chairman Jerome Powell barely gave the turmoil in bond markets a mention while speaking with the press, and disappointed many investors who were hoping that the Fed would ratchet up bond purchases to push yields down.
Understandably, tech stocks, which are the most sensitive to Treasury yields suffered, providing investors with buying opportunities or marking the end of the rally in tech, depending on who you asked.
Asian markets slumped on Friday morning, in line with U.S. stock futures and with the carnage in the bond markets showing no signs of abating, with Tokyo's Nikkei 225 (-1.68%), Sydney's ASX 200 (-1.12%), Hong Kong's Hang Seng Index (-1.48%) and Seoul's Kospi Index (-1.48%) all down in the morning trading session.