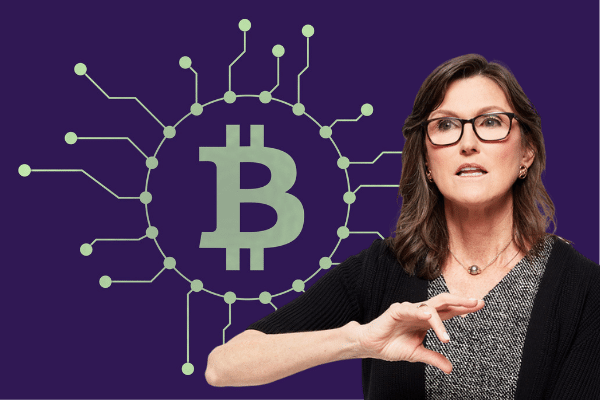 Ark Investment Management's Cathie Wood declares that inflation may already have peaked, pointing to massive inventories at American retailers.

Even if inflation has peaked, it's less clear whether the U.S. Federal Reserve will reverse its current policy course.
Cathie Wood's Ark Investment Management, the darling of the tech boom and primary beneficiary of loose U.S. Federal Reserve policy suggests that inflation may have finally peaked.
The past year have not been kind to Wood and her suite of innovation-inclined ETFs which invest in shares of companies pursuing disruptive technologies.
Despite a drubbing, there haven't been significant outflows from Wood's various ETF products, and instead, there have actually been some inflows.
Now Wood is suggesting that massive inventories held by U.S. companies, which stockpiled goods last year in anticipation of supply chain disruptions, have a shot at keeping inflation down.
In an interview with Bloomberg Television on Wednesday, Wood noted,
"I've never seen inventory surges like this in my career and I've been around for a long time. This inventory issue highlights the cyclical reason we've been saying we think inflation will unravel."
Major American retailers amassed stockpiles last year amid pent-up pandemic demand and supply chain bottlenecks that led to over-ordering, but now retailers are having to contend with excess inventory and some are even resorting to sales to clear stocks.
Wood's flagship Ark Innovation ETF is down by over 50% this year alone but so far outflows have been stemmed and many investors remain convinced of her ability to pick winners in the long run.
If Wood's contention is accurate and inflation has really peaked, the bigger question is whether the Fed will revert to a more accommodative monetary policy that could see a sharp turnaround and leg up for tech and growth-biased investments, which would be a huge boost for Ark Investment Management.
All eyes will be on the U.S. Labor Departments' Consumer Price Index data due on Friday which will confirm whether the pace of price increases has moderated.