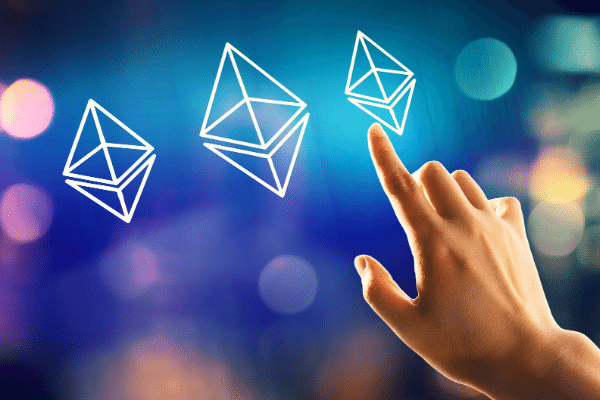 Ethereum completes successful upgrade of Ropsten testnet, taking it one step closer for major software upgrade of the mainnet. 

Ether's price may not necessarily enjoy an uplift even if The Merge software upgrade of Ethereum proves to be successful as long-term issues such as network dominance, transaction fees and competing blockchains have yet to be adequately addressed.
Ethereum's latest software upgrade on its Ropsten testnet has been a resounding success for the world's most heavily used cryptocurrency blockchain network.
Developers ran the latest software upgrade known as "The Merge" on one of Ethereum's Ropsten testnet, one of several testnets that programmers use to test their upcoming decentralized applications.
Ropsten is one of Ethereum's oldest testnets and used by developers to find potential bugs and glitches before moving their applications on to the main blockchain, or the mainnet.
The Merge worked on Ropsten without any major glitches.
Although The Merge was carried out on other testnets earlier this year, Ropsten is see nas providing the most realistic technical environment and the best estimate for the outcome of when the main Ethereum network merges later this year.
The Merge will mark a significant upgrade for the Ethereum blockchain, the world's second most valuable blockchain and most heavily used, will be shifting to a proof-of-stake system to secure transactions.
Whereas Bitcoin uses proof-of-work, which many have criticized for its energy consumption, proof-of-stake will enable existing holders of Ether to "stake" their cryptocurrency to act as validators of transactions, negating the need to mine cryptocurrency using specialized computer equipment.
Although many investors believe that Ethereum's switch to proof-of-stake as bullish, the macro climate has not been favorable for the cryptocurrency which has continued to decline alongside other risk assets.
The Merge is expected to reduce Ethereum's carbon footprint by 99% and slow issuance of new Ether tokens, which some suggest could give a boost to price.
But others are concerned that The Merge will not address some of Ethereum's biggest issues such as high gas fees, network congestion and the rise of competitors, which have seen usage on Ethereum fall.
It could very well be a case of buy the rumor and sell the news and investors could be surprised after a successful upgrade of the Ethereum network precipitates a sharp fall in the price.