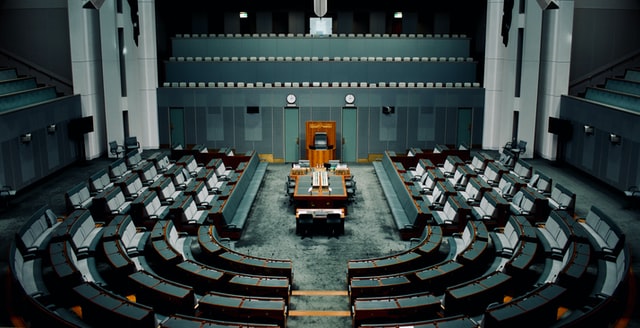 The US Securities and Exchange Commission (SEC) has obtained some victories in its 2017-2018 Initial Coin Offerings (ICO) and crypto-related scam crackdowns of late, most of which involved accused individuals and companies surrendering all the funds they raised from their projects. According to Bloomberg, the Supreme Court's latest ruling will restrict the amount of profits the SEC can demand from defendants under disgorgement orders.
The ruling comes shortly after a couple refused to pay the SEC $27 million under disgorgement orders for their parts in an investment scam back in 2016 after they were found guilty of illegally diverting funds. Charles Liu and Xin Wang formally contested the disgorgement order, stating that it was unfair for them to have to pay $27 million when their net profit was only $8 million and the Supreme court agreed to proceed with the case in November last year.

Known as the Liu vs. SEC case, while cryptocurrency or tokens were not involved in Liu's case, the 2020 ruling is a victory for not only the couple, but also any crypto businesses currently embroiled in legal proceedings with the SEC for similar reasons. The SEC will have to "subtract legitimate expenses" and only ask for disgorgement amounts based on the net profits the defendants gained from their schemes.

Disgorgement orders exist to ensure that funds accumulated through dishonest means can be returned to victims of fraudulent financial schemes. Commonly invoked by the SEC in cases, the commission typically is able to seize $1 billion annually from multiple "wrongdoers", but this is a power that has allegedly been abused by the SEC. 
Responses to the ruling have been mixed. Howard Fischer, a former SEC trial lawyer, is of the opinion that with the ruling, defendants now have "strong ammunition" to contest SEC penalties with, but other lawyers such as Stephen Crimmins, a partner at Murphy and McGonigle, highlights the fact that the SEC's power to seek disgorgement from defendants has now been formalized.
"This is a big win for the SEC," Crimmins says.
Several crypto businesses have been penalized with returning all their raised funds for ICO projects launched in 2017 and 2018, including Dropil Inc., a platform featuring end-to-end blockchain-based solutions which was forced to return the full sum of $1.8 million USD the company raised in their 2018 ICO sale back in April.
You may also want to read: US Fed Chairman Says Private Sector Should Not Be Involved in Digital Dollar Creation