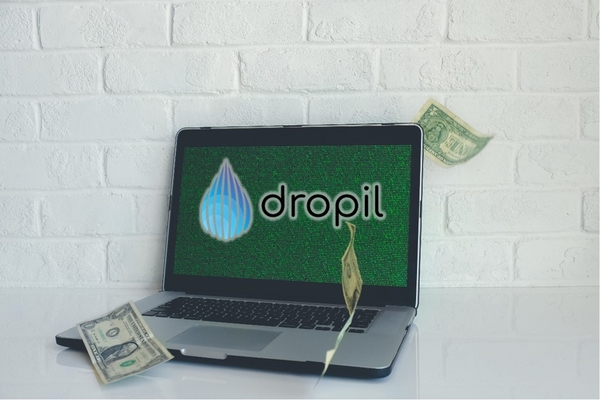 Dropil Inc., a US-based crypto firm known for its one-stop platform featuring a suite of cryptocurrency tools such as a trading platform, smart wallet, and arbitrage and predictions features, is the latest company targeted by the US Securities and Exchange Commission (SEC) for its unlicensed Initial Coin Offering (ICO) sale in early 2018 and also for deceiving its investors. The company's three founders, Patrick O'Hara, Jeremy McAlpine and Zachary Matar are also included in the filing of the charges.

Raising $1.8 million USD from its investors during the sale of DROP tokens, SEC states that Dropil misled investors by promising them profits in the form of DROP tokens that were to be meted out every 15 days. These profits would be generated from one of their cryptocurrency tools, a trading bot called 'Dex'.

However, the SEC claims these promises were not upheld as the investment funds were instead redirected to the personal bank accounts of the founders. At the same time, the founders falsified profit reports and dropped worthless DROP tokens for its investors. Dropil is also accused of inflating its raised capital amount to $54 million and lulling investors into a false sense of security under the illusion of profitability.

The SEC also notes that Dropil did not register its ICO sale with the relevant authorities, especially as the DROP token sale constitutes a sale of securities promising returns to its investors.

Recently, the SEC has been actively cracking down on 2017-2018 ICO sales in the US. It succeeded in filing an injunction against Telegram for its Gram token sale in March and the company responsible for the popular privacy-focused chat messaging app is currently not allowed to distribute any of its tokens to its investors.
You may also want to read: Ripple Sues YouTube for XRP-Related Scams on Platform