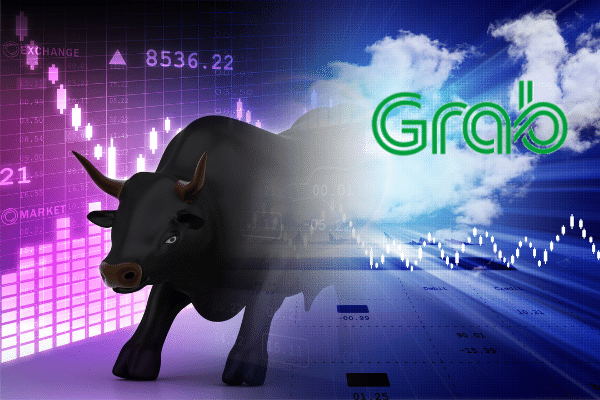 Grab's SPAC set to put technology companies in Southeast Asia on the map in a US$40 billion SPAC listing on Nasdaq (-0.31%)

Investors eyeing Grab's SPAC will no doubt be thinking about Sea Ltd (+0.56%) which has risen some 2,000% since its listing in 2018
Even as special purpose acquisition companies or SPACs come under greater regulatory scrutiny, Southeast Asia, which is not particularly known for technology investments, is set to make a SPACtacular wave in a massive US$40 billion deal.
Singapore-based Grab Holdings said on Tuesday that the firm would go public on the Nasdaq by merging with Altimeter Growth (-6.07%), a SPAC at a near US$40 billion valuation that will double the Southeast Asian super app's valuation in just 18 months.
Grab runs a super app in eight Southeast Asian countries, providing services from ride-hailing (which is where it got its start) and food delivery, to online financial services.
A market leader in ride-hailing, it's estimated that Grab has 72% market share in Southeast Asia, as well as around half for online food delivery.
Grab also has gained a quarter of the market in digital wallet payments in the region.
Adjusted net revenue for Grab grew 60% year-on-year in 2020 to a whopping US$1.6 billion.
And even as Grab's ride-hailing business took a beating from the pandemic, its delivery business more than made up for it as consumers in major markets were left stuck at home.
While Grab is far from profitable, losses have shrunk on an EBITDA basis.
Investors eyeing Grab's SPAC may also be looking at the precedent set by Sea Ltd (+0.56%), a Singapore-based game and e-commerce company, whose shares have soared by 2,000% since the end of 2018 and now boasts a market capitalization of some US$119 billion.
A region of over 600 million, with a young and increasingly educated population, many investors clearly see the growth potential for Southeast Asia, and a report by Bain last year suggests that online spending in the region will almost triple to US$300 billion by 2025.
With 40 million new internet users added in the last year alone, the Bain report notes that even more in the region are trying out new online services and Grab will be looking to ride that wave on the back of a SPAC.