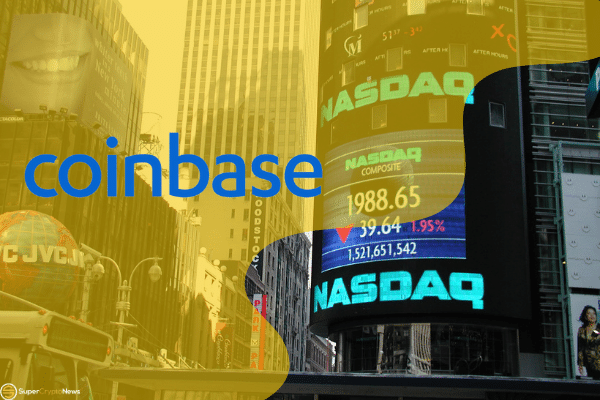 Direct listing of Coinbase was always going to be volatile without underwriters to support price
Fourteen percent drop out the gates for a direct listing is par for the course, and more importantly, some IPOs have fared far worse, including Moderna (+6.89%) and Uber Technologies (-2.33%), which suggest that Coinbase may have some game in it yet
It wouldn't be a cryptocurrency exchange if there wasn't at least some volatility in its listing.
As Coinbase Global entered the public markets with a direct listing on Nasdaq yesterday, shares in the company soared, briefly valuing the company at over US$112 billion and well ahead of its traditional counterparts Intercontinental Exchange Group (-0.45%) and Nasdaq itself, before pulling back.
Coinbase shares eventually closed at US$328.28, down some 14% from its US$381 opening price after having earlier climbed to as high as US$429.54.
While some investors may be disappointed at Coinbase's performance out the gates, they should also temper such expectations with the fact that for a direct listing, with no institutional investors or underwriters to support the offering, it's not too bad.
But Coinbase's first day close will also be disappointing for investors who valued the cryptocurrency exchange at US$90 billion in March, the last time shares in the company were traded on the Nasdaq Private Market auction at a price of around US$350 a share.
To be fair, shares of tech companies as well as Bitcoin and Ether came off of all-time-highs yesterday as well, and with both cryptocurrencies making up 56% of Coinbase's trading revenue last year, some of that volatility naturally spilled over into trade in Coinbase's shares.
And while some of Coinbase's investors may not see yesterday's listing as a huge win, the bigger winner may be the exchange it's listed on – Nasdaq, which hosted its first direct listing after beating out the New York Stock Exchange for Coinbase's debut.
Coinbase is the biggest company to take the direct listing route and on balance, while shares may have closed down from the open, given that it wasn't an IPO, is about par for the course.
The coming days for the stock can be expected to be increasingly volatile, with many investors potentially looking at Coinbase somewhat as a proxy for the performance in both Bitcoin and Ether.