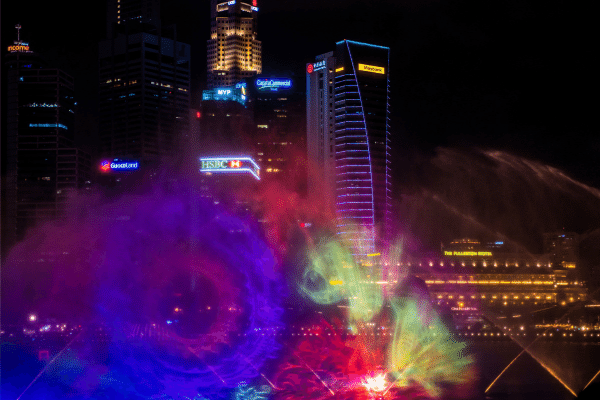 Over US$800 billion in hedge fund money is eyeing opportunities in Asia to power their returns 

Financial centers Hong Kong and Singapore are likely to benefit, and are exploring new investment vehicles including SPACs and VCCs
Asia, its essence captured in Disney's latest animated movie Raya: The Last Dragon, portrays a region of mystique, spice and opportunity.
And it appears that investors are catching on to the region for more than just dumplings as hedge funds focused on Asia are predicting a surge of new money from North America and Europe as investors move away from overvalued U.S. assets to tap the early pandemic recovery in China and other parts of the region.
A recent Credit Suisse survey of more than 200 institutional investors with some US$812 billion in hedge fund assets showed Asia-Pacific was the most-sought after region with 55% net demand, the highest level of interest in over a decade.
By comparison, net demand for North America stood at just 20%, with the figures reflecting the share of investors planning to raise allocations minus those planning to trim.
Speaking with Bloomberg, Richard Johnston, Asia head at Albourne Partners in Hong Kong noted,
"The areas we are seeing most demand for are China equities, low-net hedge funds and private credit."
With the Chinese economy one of the first to reflect a recovery from the coronavirus pandemic, more American and European investors are headed to the Far East in search of opportunity.
The investment shift could help foster growth in Asia's relatively small hedge fund industry, centered largely in Hong Kong and Singapore.
Some 200 family offices have already set up shop in Singapore to take advantage of opportunities, including the family office of Sergey Brin, the billionaire cofounder of Google. Investors around the world are trying to find ways of profiting from the region's economic growth, and Asia hedge funds have outperformed global peers.
Johnston, who advises investors on alternative investments, said some North American institutions are pushing China allocations to 15% to 20% of their overall investments in a range of asset classes.
The surge in monetary and fiscal stimulus in North America and Europe may also push some investors to park more money in Asia, skirting the frothiness of U.S. markets.
Regulatory changes that have made it easier for hedge funds to invest in China are also boosting demand, as are innovative new investment vehicles including the variable capital company or VCC out of Singapore.
The VCC aims to provide the same level of discretion investors have come to expect, while ensuring the high levels of compliance and tax advantages that the global financial center has come to gain a reputation for.