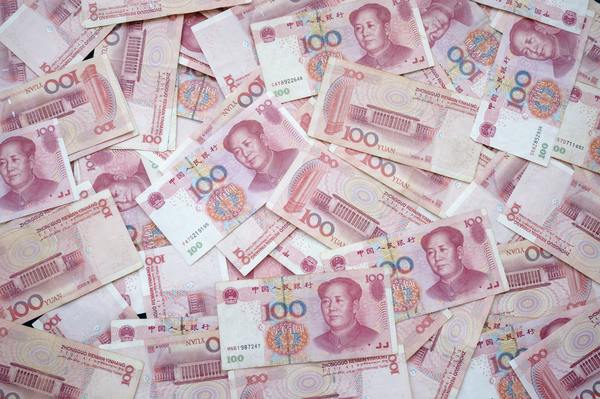 China is inarguably leaps and bounds ahead of the central bank digital currency (CBDC) race as it comes closer than ever to launching its Digital Currency Electronic Payment (DCEP) nationwide. In the past week, 50,000 lucky citizens in Shenzhen were given the opportunity to spend the digital yuan they won from a recent lottery at stores affiliated with the DCEP pilot program. These included petrol stations, convenience stores and even supermarket giant Walmart.

After wrapping up the first round of large-scale pilot testing of the DCEP across four major cities in China, Shenzhen hosted a 10 million RMB lottery spread evenly across 50,000 red packets. Open only to citizens in Luohu District which is located in southern Shenzhen, the lottery picked out 50,000 lottery participants last week and gifted them with these red packets, which contained 200 RMB (~30 USD) each. Winners were then asked to spend their digital yuan between October 12 to October 18 as part of China's largest retail DCEP test yet.

Citizens accessed the digital yuan via the Digital Renminbi app, which was made exclusively available to winners of the lottery this week. As part of the ongoing trial period, DCEP payments were enabled in eleven gas stations for example, where customers enjoyed seamless and quick payments after scanning a unique QR code with their digital wallets, according to the Economic Information Daily.

China's digital currency application has garnered generally positive feedback thus far, with its "dual offline" technology winning the praise of many. Unlike existing digital payment channels such as WeChat Pay or Alipay, internet connection is not a necessity to fulfil payments under the Digital Renminbi app. This is an exceedingly important feature as it ensures financial inclusivity and connectivity across the nation, even in areas which do not have access to reliable internet, or those who do not have accounts with banks.

This emerging superpower may soon be ready for mass distribution, and other countries are fighting to keep up. Across the Asia region, Korea and Japan are now testing their versions of digital currency, while Singapore and Thailand are still in the early stages of CBDC development. Thailand in particular is first focusing on the institutional use of a digital baht, rather than making it available for commercial use.