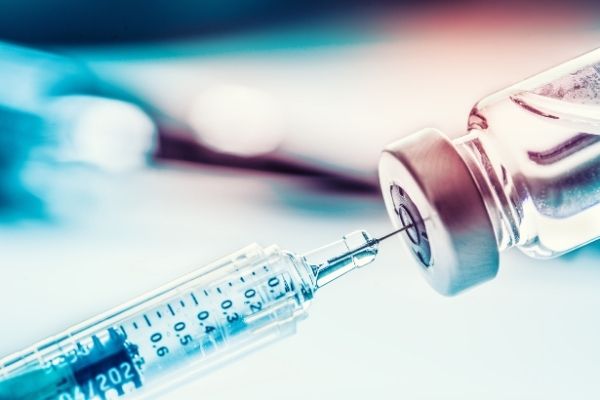 Beijing backs down on its vaccine mandate just 48 hours after announcing it, in the face of widespread public condemnation. 

U-turn on vaccine policy means that China has few easy outs from pandemic-era restrictions and rolling lockdowns, making its 5.5% GDP growth target elusive. 
In one of its fastest policy U-turns in recent times, Beijing abruptly reversed its vaccine mandate in a rare concession to criticisms from Chinese citizens.
Less than 48 hours after announcing its first ever vaccine mandate that would require vaccination to enter public venues, instead, Beijing has reverted to its existing zero-Covid strategy.
All public venues are accessible provided that people are able to provide a negative Covid test that's no older than 72 hours and have their temperature checked.
The abrupt policy backpedaling will deal a major blow to investors hoping that a vaccine mandate could have helped to reopen the Chinese economy and normalize business operations.  
Beijing had announced on Wednesday that from July 11, entry to public venues such as cinemas, museums and theaters would be restricted to only vaccinated people, as well as requiring workers in specific sectors to receive booster shots.
But public backlash to the new measures was swift, with some Chinese taking to social media to call the requirement and illegal limitation on their freedom and draw into sharp focus the actual efficacy of Chinse vaccines against the far more virulent omicron variant.
Yet Beijing backing down from the vaccine mandate is a rare display of acquiescence to a population that the Communist Party has immense power over.
Daily movements are already restricted by a complex system of health codes, and hundreds of millions of people are already subject to frequent Covid testing, with cities of tens of millions of people shoved into lockdown on just a handful of cases.
Beijing's inability to enact a vaccine mandate means that it will continue to be bogged down by economically disastrous zero-Covid lockdown policies of its own manufacture.
China has refused to accept foreign mRNA vaccines which have been proved to be more effective and doubled down on lockdowns and other restrictions to curb outbreaks.
But a seemingly endless cycle of lockdowns and a refusal by the population to vaccinate means that there aren't any easy or clear paths for China to exit its pandemic footing in the short to medium term, putting further pressure on the economy.
With demand for Chinese imports already slowing in the U.S., with the trade deficit at its lowest level in years, Beijing may need to spend more on infrastructure projects that it doesn't need to stimulate demand.
And while such misplaced stimulus would provide a momentary boost to the economy, such gains are illusory and lack the durability that stronger domestic consumption could have provided in the absence of rolling lockdowns.