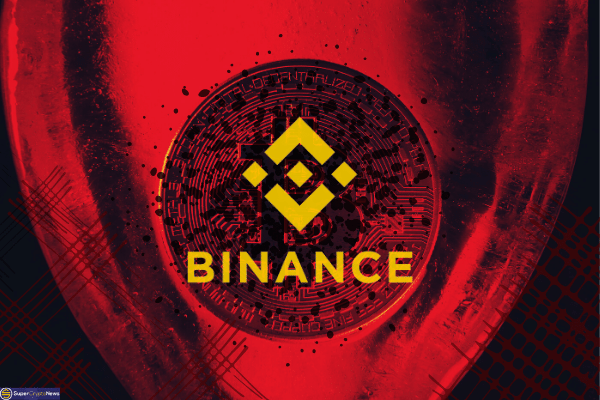 Dragnet around Binance tightens despite the cryptocurrency exchange's overtures to regulators 

Being the world's largest cryptocurrency exchange by trading volume, authorities are better off working with Binance than against it as it remains the favorite haunt of traders both professional and retail alike
Hot on the heels of both the United Kingdom's Financial Conduct Authority and Monetary Authority of Singapore scrutinizing their localized versions of Binance, regulators in Thailand and the Cayman Islands are making moves against the embattled cryptocurrency exchange as well.
Since its founding in 2017, Binance has run the gauntlet, with trillions of dollars' worth of cryptocurrency transactions being conducted on Binance.com, an entity that has no legal presence in any single jurisdiction, while creating satellite legal entities that regulators have been acting against recently.
The U.K.'s FCA recently sanctioned Binance Markets Limited., a regulated entity, from conducting any regulated activity without its permission.
In Singapore, Binance Asia Services Pte. Ltd. which is in the line for a Payment Services license, may see its application get rejected, given the intense scrutiny it's coming under from other regulators.
On Friday, Thailand's Securities and Exchange Commission filed a criminal complaint against Binance with a division of the Royal Thai Police for operating a digital asset business without a license, while the Cayman Islands' financial regulator said that Binance wasn't authorized to operate in its territory.
Yet these piecemeal actions against Binance's "satellite entities" may do little to affect the jewel in Binance's crown – Binance.com itself, where the bulk of trading occurs.
Since it's founding in 2017, Binance has facilitated trading anywhere and yet exists nowhere.
While other cryptocurrency exchanges like the derivatives-heavy BitMEX sits in light-touch jurisdictions like the Seychelles, Binance's corporate structure is notoriously opaque, with some suggesting the company is incorporated in the Cayman Islands and others pointing to Malta.
A search of companies in both jurisdictions, not known for their transparency anyway, yields fewer clues.
Yet it's lack of a legal jurisdiction hasn't stopped Binance from growing into the industry leader when it comes to cryptocurrency exchanges.
And to be fair, Binance's insistence on keeping its corporate structure opaque may have been born more out of necessity than a deliberate decision to obfuscate its origins.
Started in China around 2017, a crackdown by Beijing against cryptocurrency exchanges forced the company to shift its operations to Japan, where authorities moved against it in 2018, forcing the firm to Malta, which embraced it with open arms.
But in 2020, Malta, which is part of the European Union and owing to pressure from the European Central Bank, was forced to disavow Binance, declaring that it was not responsible for regulating the cryptocurrency exchange.
Since then, trying to figure out where Binance is domiciled and regulated has been like playing "Where's Waldo?"
Yet during that time, instead of going deeper into hiding, Binance tried its best to incorporate satellite entities that had the chance of one day becoming fully regulated cryptocurrency exchanges in the vein of Coinbase Global (-0.30%).
Binance entered the U.K. with Binance Markets Limited, in the hope that it could one day conduct services regulated by the FCA, and Binance Asia Services on the prospect of receiving a payment services license issued by the Monetary Authority of Singapore.
Those efforts to exist in harmony with regulators however, appear to have been in vain, and perhaps even a little naïve on the part of Binance.
Part of what makes Binance so successful is that it has few, if any, restrictions on investors.
No experience? No problem, here's some leverage for you.
No identity documents? We'll cap your withdrawal limits, but you can trade anyway.
This and a slew of other light touch AML and KYC measures, coupled with Binance's liquidity and market depth have made the cryptocurrency exchange a magnet for traders and investors, even hedge funds can't resist the siren call of Binance.com with its deep markets.
Speaking at a cryptocurrency conference last year, Binance founder Changpeng Zhao has remained defiantly decentralized,
"You have to have an entity, you have to have a headquarter, you have to have a bank account. All of those things don't need to exist for blockchain companies."
Yet despite his rhetoric, Zhao, or CZ, as he's referred to, did try to work with regulators and incorporated many visible legal entities to cater to the inevitable roll out of regulation in the cryptocurrency space.
And while the regulatory crackdown makes for good publicity for authorities, they will do little to censure Binance.com on a practical level.
Binance.com customers briefly lost access to withdrawals in the British pound and some U.K. customers said their bank transfers to the exchange had been blocked, but customers could still add or remove euros from the system, or take cryptocurrency off Binance's platform directly.
To catch something, you first have to know where it is and that's something regulators are just coming to terms with.