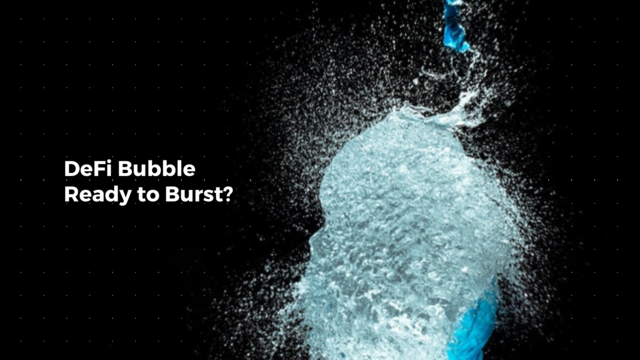 A quiet week it has been for DeFi with major DeFi tokens in clear downtrends and no new projects emerging to fill the spotlight. A few weeks ago, new developments in the DeFi space were frequent as attention pivoted from Chainlink (LINK) one week to Aave (LEND) another week, then Yam Finance (YAM), Yearn Finance (YFI), and of course, Sushiswap (SUSHI). Even when crisis struck Sushiswap, leading decentralized exchange (DEX) Uniswap was quick to step in the next week with UNI tokens, successfully reinvigorating the market.
A strong indicator of DeFi's overall losses is apparent from Binance's newly launched DeFi Composite Index. Contributing to the basket of DeFi tokens that make up the index, Band Protocol, Kava, Compound, Kyber Network, Aave, Chainlink, Maker, Synthetix Token, Swipe and 0x have all made losses between the 5-20% range in the last week, excluding only Maker, which gained 10%.
According to data from CoinGecko, top DeFi tokens LINK is down 7.1%, LEND by 7.6%, SNX by 17.1%, COMP by 7.5%, ZRX by 9.6%, KNC by 9.1% and BAND by 9.8%. The index reflects a 50% drop since the start of September to the first week of October.
Looking at major DeFi tokens outside of the index, Uniswap (UNI) in particular has lost more than 50% from its high of $8.40 on September 18 to now trade at $3.17, while YFI has been caught in a H&S pattern hinting at a further downside as previously reported.
On the regulatory side of matters, while no moves have yet been made against the DeFi sector by global financial authorities, analysts are certain that it is only a matter of time before the US Securities and Commission (SEC) or Commodity Futures Trading Commission (CFTC), for instance, begin intervening in DeFi projects.
You may also want to read: Bitcoin Will Continue to Dominate Crypto Market Despite the Rise of DeFi