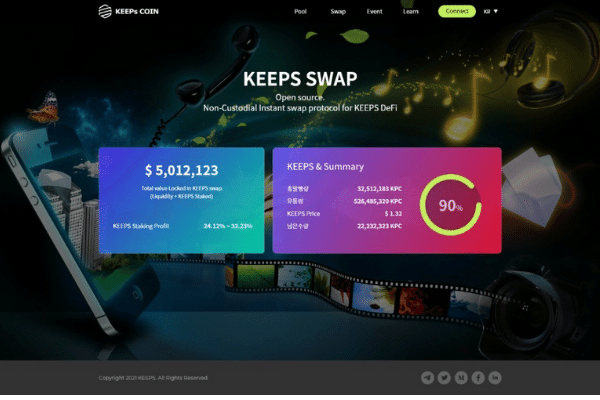 Vietnam-based Keeps Foundation has launched its crowdfunding DeFi platform, which aims to support the production of various user content and global content distribution.
By integrating its new distributed compensation function, it enables content creators, distributors, and participating individuals to receive their rewards.
KEEPs Foundation said that they are planning to prioritize the launch of a Korea-based service in order to support the production of Hallyu (Korean Wave) fuelled content. They will expand this service to Southeast Asian countries like Vietnam, Singapore and Thailand in the future.
Users are able to apply for staking support service for various contents in KEEPs Crpwd DeFi, which will then ensure that both participants and distributors would be compensated for the profiting contents.
We are very excited to introduce our own metaverse with the opening of Crowd Defi Service. For early supporters of Keeps, this autumn would be an exciting season." "K-Verse", the exclusive metaverse of KEEPs, will begin from this autumn until the beginning of next year when CES is held; you can expect KEEPs to grow exponentially.

KEEPs Crypto Company Official
The Keeps Platform Token (KPC) was listed on CoinBene global exchange in December 2020 and is still being actively used in transactions.