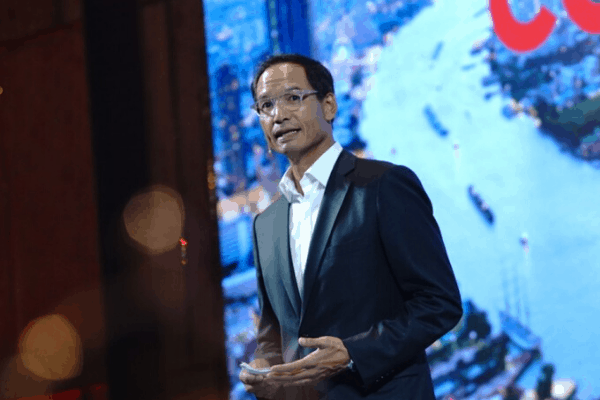 Korn Chatikavanij, former finance minister and president of Thai Fintech Association, is eyeing the use of the distributed ledger technology to establish GovtTech platform in an effort to support the work of the Thai government and assist Thais when they use government services.
Korn posted a story titled "Back to the Future" on his personal Facebook account. He told his followers that he is currently in London attending a conference covering the latest in blockchain technology. The event is organized by Corda, a blockchain service and platform.
"I believe that the blockchain technology will be able to improve the quality of life of the Thai people," said Korn.
He further stated that the major principle of using the blockchain technology is that all government processes can be checked and inspected without intermediaries. In this connection, long processes can be shortened. And as a result, all processes will be faster and production cost is lower.
"Inspection of all processes is accurate without intervention from any government department. Nothing can be changed. This will help reduce the number of corruption cases, and increase credibility of the government," said Korn.
Among the exhibitors at the event in London are Digital Ventures, the fintech investment arm of Siam Commercial Bank (SCB), and JFin, a Jaymart company.
"Digital Ventures uses blockchain technology to speed up "invoice financing" requests. As a result, SCB lowers the interest rates for invoice financing from 18% to 14%. With the distributed ledger technology, the bank's profit will increase due to decreasing mistakes and defects during the process," said Korn.
He said that JFin launched a blockchain-based B2P lending platform for the first time. He said blockchain will be very useful for Thailand when it is used to optimize the GovTech platform in the future.
You may want to read: