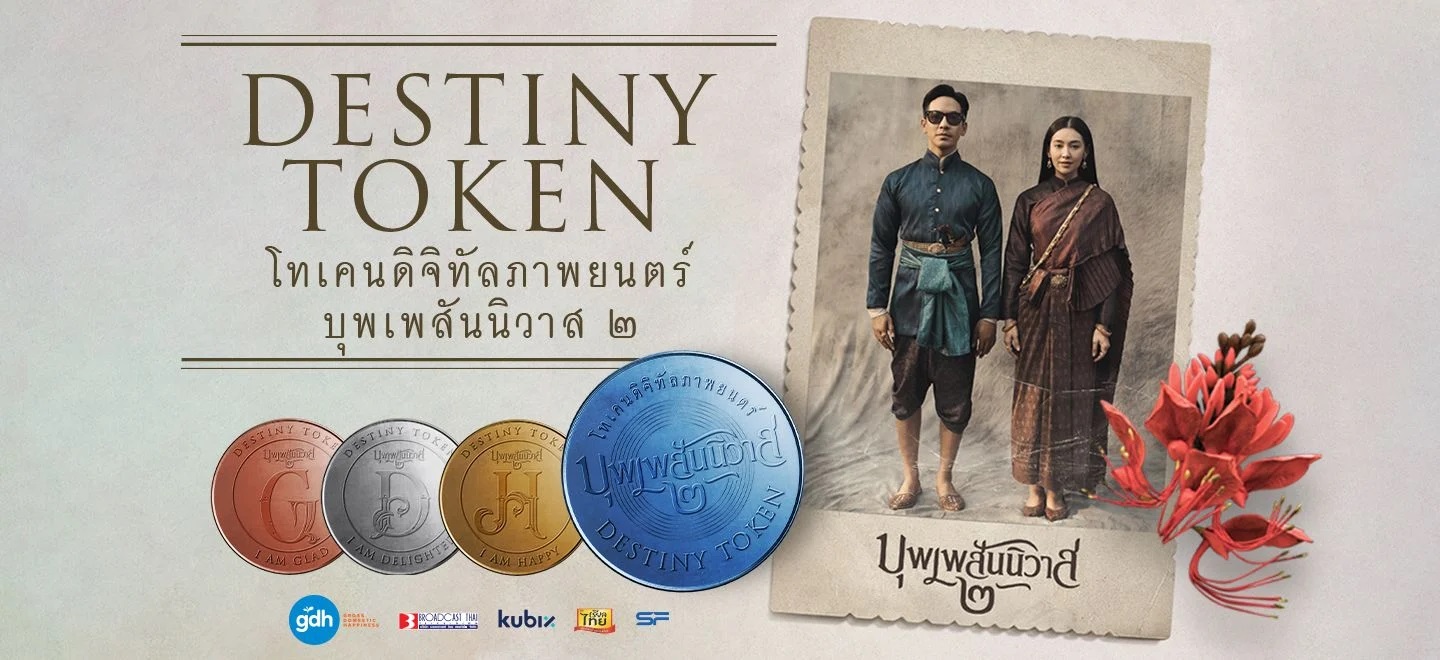 Kubix D-Day is available to purchase DESTINY TOKEN from Bupasanniwas 2 (Love Destiny2) movies simultaneously from May 23 through the Kubix app only.
The token is limitedly offered at only 16,087 tokens through the First Come First Served allocation. The highlight is a digital asset that resembles debentures and the price does not fluctuate because there is no secondary market. Meanwhile, the buyer will get the principal back at the end of the project with an initial return of 2.99% per annum and many other benefits.
Abhinaya Ruangtakang Managing Director, Kubix Digital Asset Co., Ltd., a sub-company owned by Kasikorn Bank that manages a digital token offering system (ICO Portal) licensed by the SEC, said Kubix's "DESTINY TOKEN" digital tokens were now available to purchase from May 23 to June 20 through the 'Kubix Application'. The offering is limited to 16,087 tokens worth a total of 265,227,633 Baht per token hoping to meet the needs of investors, Thai film fans, and Bupasanniwas fans.
Destiny TOKEN holders of all types will be entitled to the principal back at the end of the project with a return of 2.99% per annum and the opportunity to receive an additional 2.01% per annum of the initial investment value, totaling 5% per annum when Bupasannivas 2 (Love Destiny 2) movie earned box office revenue nationwide of 1,000 million baht or more.
The film is scheduled for release on July 28 in theaters.
" you will also receive many benefits that you can't imagine. Each type of digital token has different benefits. Such returns and benefits are clearly stated in the Whitepaper under the supervision of the SEC".

Abhinaya said.
However, the purchase is available for Thai citizens only.
Kubix is a platform that is developed to support investments in digital tokens and create an experience that breaks the line between investment and lifestyle so everyone can invest in monetary returns, as well as get and finish benefits in one app while being committed to fully developing the investment world.
By using Kasikorn Bank's investment banking knowledge and experience combined with the financial technology strength of Kasikorn Business-Technology Group (KBTG), Kubix is an ICO Portal that will provide digital tokens that meet both investments and lifestyle needs along with the Concept Kubix: Invest Earn Experience.